Susan Ritchie
Institute Associate
Profile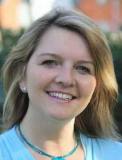 Susan is one of the Institute's Compliance Assessors.  She sees the role as a positive peer process which supports public sector professionals to deliver best practice through reflective and active learning, together.
Susan entered the world of participatory democracy and community engagement through her academic expertise in designing and delivering the first undergraduate degree in Citizenship in the country.
After leading a DfES systematic review of active citizenship and producing advice on how to teach it, she chose to apply the theory in a local government context.  She spent  6 years leading a programme of change in Tower Hamlets council which won numerous good practice awards, and culminated in receiving the only Green Flag in the country for participation and engagement.  Her work on training, supporting and delivering high quality consultation and engagement took her to the Home Office where she was seconded to write the national engagement strategy for Community Safety Partnerships, and piloted new ways of engaging with people on reducing crime.
She is now a social entrepreneur providing engagement services to the public and private sector, and reinvesting 50% of the profit into communities.