Guest Article: Using technology and traditional methods to engage about trees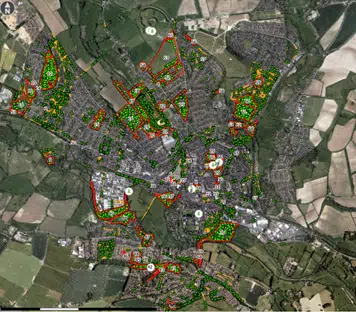 Article by Marc Read, Environmental Services Manager at Salisbury City Council and Matt Johns, Director at Johns Associates Ltd.
Salisbury City Council, partnered with the Woodland Trust and working with consultants Johns Associates, is developing a Tree and Ecosystem Strategy that will confirm the tree stock and diversity on City Council land, highlight areas that could support more trees, opportunities to introduce enhanced tree management, and showcase the range of nature-based benefits from trees on Salisbury City Council owned and maintained land, including pollination, landscape, wellness, heritage, air quality, biodiversity, carbon and natural flood management. The strategy combines three key methods: data/survey, engagement and analysis.
Early findings already show that thousands of trees owned and managed by the Council line Salisbury's streets, providing summer shade, autumn colour and homes for wildlife. They absorb pollution, provide oxygen and enrich the scenery of the city.  Some have been here for centuries; others are more recent additions to our urban landscape. Without them Salisbury would be a completely different place.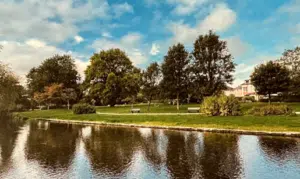 Tree location, canopy and numbers can be obtained from the National Tree Atlas.  This is brought into a Geographical Information System, together with other spatial data to create a digital tree map for Salisbury. The trees on Council land have then been surveyed, and that data will be integrated with the mapping. To help both steer the scope of the Strategy and to engage and enrich it with information held by the community a range of traditional methods and use of technology have been adopted. The mapping outputs and initial findings were used to inform presentations to Council Members, but also to Environmental Managers from across Wiltshire. This included access to an interactive tree map using the ESRI FieldMap app. An updated form of this information was used to brief the Salisbury Green Space Partnership, the Wiltshire Climate Alliance and request input to the public engagement process.
A digital public engagement event was held between October and December 2022 seeking to find out which trees are special to the public and why.  This used MIRO virtual whiteboard technology to host an online tree map for Salisbury and facilitate interactive participation using the MIRO tools e.g. sticky notes, text, pens, highlighters.  Alongside adding information to the map, the public were also invited to use What3Words as a tree location tool.  A press release and web site information was used to promote the engagement, with good uptake by the local media.
This was complimented by an in person public exhibition in the City Library in November 2022 using the survey and mapping outputs and in-person 'story-telling' to capture information about important trees.
The initial findings show that the trees on Salisbury City Council land include a broad range of species, age and function.   Trees are associated with nearly all aspects of the city landscape ranging from mature and young individuals, groups and woodlands.  Trees can be found in most of the city streets, lining open spaces such as the Market Square, as well as in parks and nature reserves, with some areas being natural, with some others being created by notable designers.
The public highlighted: "the best looking cities are the ones with mature trees", "places feel more welcoming when more trees are present", "why not create greenways, using tree canopies to help create cooler walking routes", "please add more trees to our streets", "trees also help enrich our senses from scented flowers to hearing bees", "trees and ideally an urban forest are key to improving air quality", "the trees in the city are very much appreciated", "we should protect all trees and plant more", "create more small discrete areas of green space with trees – accessible oasis of calm for people".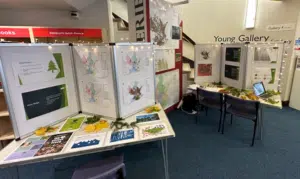 Annie Child, the City Clerk said, "As you walk through Salisbury's streets you will walk past some of the thousands of trees that stand across Salisbury. Trees provide us with the oxygen we breathe, homes for wildlife, brighten our city and so much more. Each of these trees are unique. Some are ancient and have witnessed Salisbury develop over the centuries; others are newer but are important additions to the urban landscape. Help us understand what these trees mean to you. Let us know about a tree you think is special or why trees are important to you."
The output from the data and engagement is being assessed and the tree strategy being written, with a final round of consultation with Council Members in March 2023, prior to the strategy being finalised and put into action.
About the authors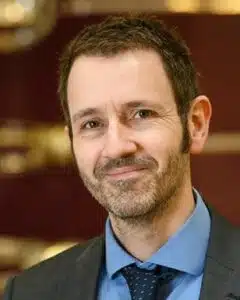 Marc Read – Environmental Services Manager, Salisbury City Council
Originally a Radio Producer, my career took a complete change of direction when I started working in local government in 2009. I then joined Salisbury City Council in 2021 and am relishing the challenge of making the Council, Carbon Neutral by 2030, as well as making continuous improvements to the natural environment for the benefit of both nature and the community alike.
Matthew Johns – Director at Johns Associates Ltd