The Consultation Institute has a network of carefully selected Fellows – an honorary recognition of Associates who have provided outstanding service to the Institute.
They are experts in consultation, engagement, and public and stakeholder involvement, including methodologies associated with public engagement and consultation, writing and analysing questionnaires, troubleshooting and problem-solving in consultation, training people and organisations to best practice standards, and developing new approaches to public involvement.
The Fellows have been involved in a wide range of public engagement and consultation projects for the NHS, Central and Local Government, Planning, Transport, Airspace, Infrastructure, Fire and Rescue, Police, and many others.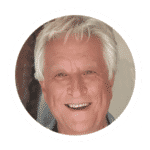 David became a Fellow of the Institute in 2013 and is personally responsible for hundreds of local government staff and other public servants becoming knowledgeable and skilled in the best practice that we promote.
Before joining the Institute, he had a distinguished 32-year career in local Government. David spent much of his time in community education and he undertook significant roles in Strathclyde Regional Council – in those days, allegedly the largest single Council in Europe. In the latter stages, he became involved with a joint project called Dialogue Youth (later Young Scot) – enhancing the involvement of young people in local democracy and decision-making processes across all of Scotland's local authorities.
He is a man of rich and diverse interests. David became a true expert on engaging young people. For years, he served as an Adviser to the Board of Dyslexia Scotland. He was also a Special Adviser to Margaret Curran MSP (later MP) when she served as a Minister in the Scottish Government.
David is now retired. He leaves his role having enhanced the reputation of the Institute among senior decision-makers in many parts of Scottish civil and civic society. However, the Institute will forever remember David as one of the most authoritative voices in the Institute.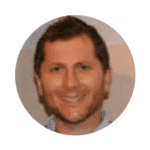 Jonathan Bradley

Passionate about Participatory Democracy and Citizen Engagement. Jonathan became a Fellow of the Institute in 2013, having extensive senior experience in social research, consultation and engagement. He is an expert in specialist engagement techniques.
As a Fellow of the Institute, Jonathan provided strategic advice to clients in the NHS, Local Authorities, Fire Service and other public bodies.
Jonathan is an expert in all aspects of public participation and often advises on national guidelines and legal principles, especially with respect to formal consultation. His passions include creating safe places for participatory democracy and citizen engagement, consultation and the law, dialogue methods and discourse analysis. When he's not thinking about consultation, Jonathan spends his time taking pictures, writing (unpublished), singing for a choir, being by the sea, cooking, buying books and practising meditation.
Despite no longer being an active Associate of the Institute, Jonathan continues to raise best-practice standards in his current work with Granicus.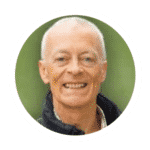 Davy Jones

Davy Jones became a Fellow of the Institute in 2013. Before joining the Institute, he worked for public services for over 25 years. He became a freelance consultant in 2007, specialising in consultation, public engagement, participatory budgeting, partnership working and performance management.
Before this, Davy worked for over eight years for the Audit Commission on several key areas, including national performance indicators for local authorities, leading the widely acclaimed Area Profiles project. He worked for over 11 years in three London councils in corporate and housing policy.
As a Fellow of the Institute, he delivered a number of key courses for the Institute, including Preparing for a Consultation, Engaging on Public Service Budgets, Comprehensive Engagement Strategies, New Approaches to Public Engagement and Implementing the Duty to Involve.
Davy is now retired. He is a yoga teacher running yoga holidays and workshops and co-founder of the annual free Brighton Yoga Festival. The Institute will forever remember Davy as one of the most authoritative voices in the Institute.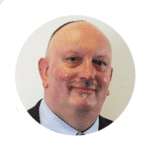 Barry Creasy

Barry received his Fellowship of the Institute in 2013. He has over 35 years of experience in document construction and data- and information-gathering through running a consultation, evaluation and research exercises. Barry is an expert in the methodologies associated with these areas, including organising and facilitating meetings; running seminars and focus groups, conducting research and evaluation interviews; and writing and analysing questionnaires.
In 1987, Barry joined the Qualifications and Curriculum Authority, where he spent 19 years as a researcher, evaluator and consultor, involved in such significant exercises as the 1994 national 'Dearing' consultation on the curriculum, and manager of the Monitoring Curriculum and Assessment project which collected information and data from teachers and pupils in over 1000 schools on an annual basis.
As a Fellow of the Institute, Barry provides strategic advice to Institute clients and delivers training, including a series of courses on questionnaire construction and data analysis. Several of these courses have now become e-learning courses and have been joined by an e-learning course on the detail of coding qualitative data.
Barry has published four books with the Consultation Institute: Effective Public Meetings, Effective Focus Groups, Effective Surveys and Questionnaires, and the 2013 ten-year-anniversary compendium of tCI consultation case studies, A Decade of Dialogue. He is also a member of the Institute's Policy Council.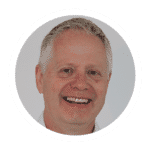 Nicholas Duffin

Nicholas received his Fellowship of the Institute in 2019. He is a highly experienced expert consultation, engagement and public and stakeholder involvement practitioner. Nicholas initially made his name as a specialist involving the seldom heard (2002). His ever-increasing spectrum of knowledge led to him becoming Programme (Managing) Director of the Consultation Institute (2017-19).
His expertise extends beyond process to a detailed appreciation of what might be lawful, based on the study of legislation and case law.
He is one of a select few practitioners who develop new approaches to public involvement. Nicholas is the originator of the five-phase approach, is a pioneer of public hearings and is the driving force behind best practices in continuous engagement/involvement. He was an early advocate of online engagement and had extensive knowledge of using different online engagement techniques for greater inclusivity and better participation.
As well as providing best practice advice to our clients, Nicholas also delivers training courses for the Institute, including Equalities, Best Practice Approaches to Lawful Consultation, and Smart Engagement Techniques.