Quintin Oliver | Chair
Quintin is a successful serial social entrepreneur having helped set up and develop many initiatives over four decades, from the European in the 70s, through the Northern Ireland Council for Voluntary Action (NICVA) in the 80s, the 'YES Campaign' for the N. Ireland referendum on the Good Friday (Belfast) Agreement and his own political consultancy Stratagem International in the 90s, followed by the Consultation Institute and DemocraShe in recent years.
The common thread through all his activities is a search for social justice, change and a more participative and democratic society, which is where consultation fits in, as a vehicle for active citizen engagement and a responsive state. He chairs the Consultation Institute Board, and keeps his hand in as trainer, facilitator and consultant on special projects across the UK and Ireland. He has advised on conflict resolution projects in Cyprus, North Macedonia, Iraq, Syria and Ukraine. Quintin lives and works in Belfast, N. Ireland, where he is currently restoring an abandoned Carnegie Library.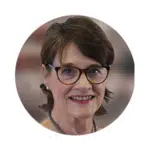 Elizabeth Gammell | Board Member. Director of Standards

Elizabeth's career has taken her from teaching, through work in the public affairs industry and into the world of public consultation and engagement. As a Director of the Institute, she has helped to develop many of its unique products and services since 2003.
She is the joint author, with Rhion Jones, of "The Art of Consultation" and "The Politics of Consultation", Biteback Publishing 2009. She has researched widely on the subject – both for material for training courses and in order to deliver presentations and executive briefings, particularly on the impact of the law.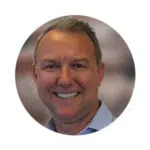 Corey Smalley | Chief Executive Officer

Corey brings a diverse perspective to the boardroom combining deep strategy expertise, governance and financial acumen to deliver thoughtful questions and insights that help drive informed decisions. Having worked and advised in public, private and third sector businesses across a variety of regulated industries, he is able to draw upon a wide range of experiences which enable him to collaborate effectively and engage with fellow board members and senior management. 
In his capacity as Chief Executive Officer, he currently serves on the Board of the Consultation Institute. He has also served as a strategic advisor to the board of OSTC Ltd, with pivotal roles on the investment committee, strategy committee and DE&I committee – on the glidepath to IPO. In addition, he has served on international boards and committees (covering strategic planning, governance, restructuring and reform) of multiple organisations. Corey is a chartered fellow of the CMI and CILT and was decorated by the President of Mali in recognition of exceptional service to the state and advances in building a prosperous, innovative and modern Mali which is safe, secure, and well-governed.