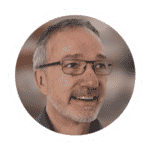 Quintin Oliver | Chair
Quintin is a successful serial social entrepreneur having helped set up and develop many initiatives over four decades, from the European in the 70s, through the Northern Ireland Council for Voluntary Action (NICVA) in the 80s, the 'YES Campaign' for the N. Ireland referendum on the Good Friday (Belfast) Agreement and his own political consultancy Stratagem International in the 90s, followed by the Consultation Institute and DemocraShe in recent years.
The common thread through all his activities is a search for social justice, change and a more participative and democratic society, which is where consultation fits in, as a vehicle for active citizen engagement and a responsive state. He chairs the Consultation Institute Board, and keeps his hand in as trainer, facilitator and consultant on special projects across the UK and Ireland. He has advised on conflict resolution projects in Cyprus, North Macedonia, Iraq, Syria and Ukraine. Quintin lives and works in Belfast, N. Ireland, where he is currently restoring an abandoned Carnegie Library.
Rhion Jones | Board Member. Founder Director

Rhion was educated at the University of Wales,  Aberystwyth and Balliol College, Oxford. He became involved in personnel management before it was rechristened 'HR', gaining experience in the motor industry, the (then) public water industry and information technology. He subsequently spent several years advising suppliers and users of customer service systems. For over thirty years he has specialised in helping public bodies interact with a wide range of stakeholders, authoring more than forty White Papers and briefings on all aspects of this relationship.
In 2003, he became co-founder and Programme Director of the Consultation Institute and, over nineteen years, has developed this not-for-profit best practice organisation into one of the most respected and authoritative players in the field of public engagement and participation. When he and Elizabeth Gammell wrote 'The Art of Consultation' in 2009, it was the first and only book on public consultation. In 2018, they followed this up with 'The Politics of Consultation' drawing upon years of experience during which Rhion has delivered around 500 training courses and Masterclasses.
As of July 2019, he has authored over 350 Topic papers and over 50 Briefings on Public Consultation. He has undertaken or supervised over 120+ consultancy assignments for Institute clients and is in demand as a specialist Facilitator, Workshop Leader and Conference Speaker. In March 2017 Rhion was presented with a Lifetime Achievement Award by The Association for Healthcare Communications & Marketing.
In his spare time, and true to his Welsh heritage Rhion has belonged to numerous choirs, having sung tenor for over fifty years; He is also an avid theatre-goer and opera lover. His sporting powers used to extend to golf and cricket but he excels at neither at the present time. In winter, Rhion and his long-suffering wife; Lesley are keen skiers, and he claims to have visited over 50 ski resorts since 1973!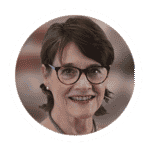 Elizabeth Gammell | Board Member. Director of Standards

Elizabeth's career has taken her from teaching, through work in the public affairs industry and into the world of public consultation and engagement. As a Director of the Institute, she has helped to develop many of its unique products and services since 2003.
She is the joint author, with Rhion Jones, of "The Art of Consultation" and "The Politics of Consultation", Biteback Publishing 2009. She has researched widely on the subject – both for material for training courses and in order to deliver presentations and executive briefings, particularly on the impact of the law.
Outside her working life, Elizabeth enjoys choral singing and conducting, skiing, travel, her very naughty Border Terrier and the fun of being a granny.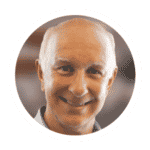 Howard Kendall | Board Member. Director of Strategy
Howard has a history of building communities in customer service and IT support markets, and then making them into successful lasting businesses. He has just reached 61 and is now the proud possessor of a 'portfolio career' where he contributes to, and has fun with, a number of businesses, property interests and voluntary organisations. He aims to help people and businesses grow through both mentoring and investment.
He previously wrote a definitive book on customer service for the BSI - where his common sense take on the area is a breath of fresh air!
Howard's primary achievement was as founding director of the Service Desk Institute. He is recognised as a leading authority in Europe on Help Desks and IT Support. He expanded this business internationally through partners in places such as India, the Middle East, Australia, the Far East, South Africa and mainland Europe.
Howard aims to make service to customers better, and this passion underpins all else he does.