Changes to The Consultation Charter e-Learning Course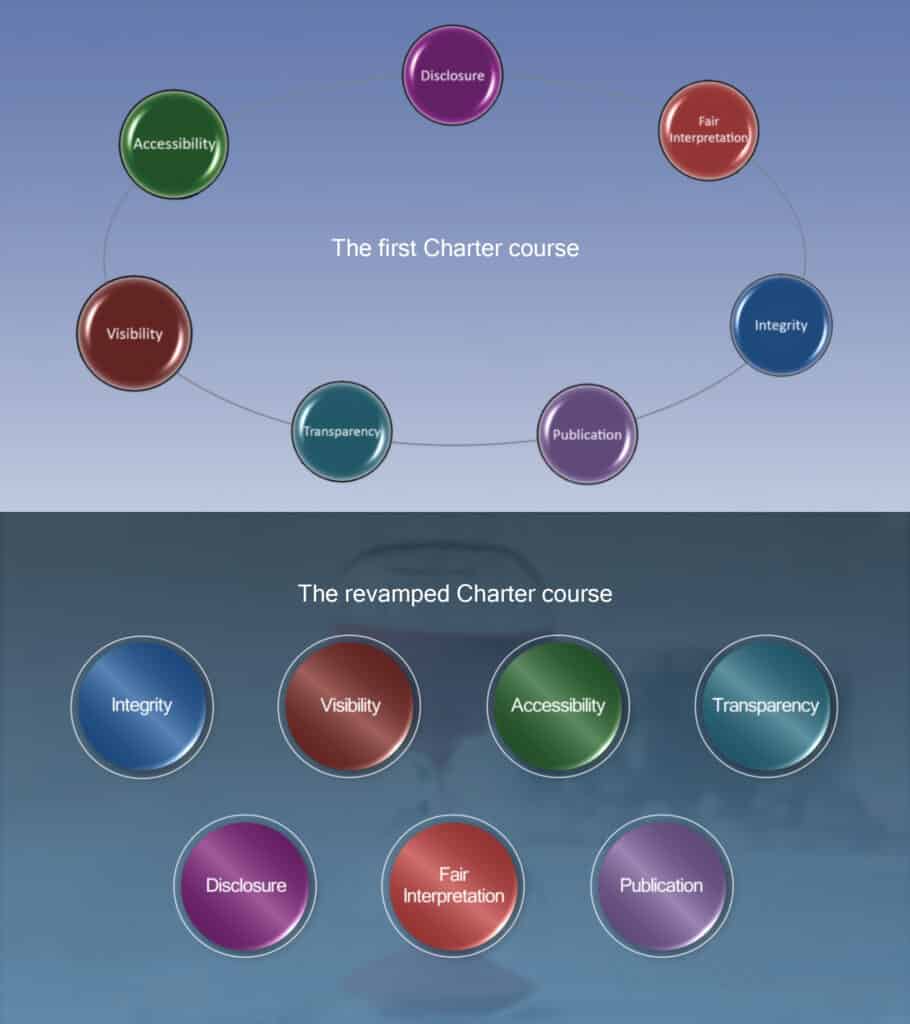 Over the last few weeks, we've been preparing for the launch of a revamped version of our first e-Learning course, The Consultation Charter. We're excited to announce that it is now ready for launch – however, there will be some minor downtime with the switch.
This course will be taken offline on Monday 11th October and will not be accessible until Tuesday 12th October, when you'll be presented with a new and fresh-looking e-Learning course.
Here's everything you need to know:
Why the change?
The Consultation Charter was our first ever e-Learning course. As our suite of e-Learning courses has grown, the Charter has started to feel a little dated.
What is new?
We've given all modules a fresh look and recorded a new voiceover. The script has also been tightened and updated, offering you a more concise and focused learning experience.
What will happen to my existing course enrolment?
We will ensure every individual who has enrolled to the Consultation Charter will be migrated to the updated version. For those who are yet to complete the course, we will ensure your progress is kept, so you can pick up exactly where you left off.
Should I start the course over?
As mentioned above, you will be able to pick up your e-Learning where you left off. The changes we've made may not be considered comprehensive enough for you to warrant starting over but that is entirely up to you. Remember that you can go back over previously completed modules at any time.
If you previously completed the course, you will still be able to access or restart the course at any time; perhaps now would be a fantastic time to refresh your knowledge!
If you would like any further information, or if you have any other questions, please contact us.