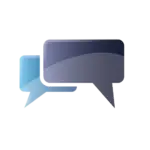 About the Consultation Institute
The Consultation Institute (tCI) is a UK-based not-for-profit organisation founded in 2003, which has been setting the standards for best practice in public engagement and consultation across the globe. We are recognised as the go-to organisation when in need of support for controversial programmes of change and up-skilling employees to tackle difficult scenarios.
We are here to offer expert advice and guidance across the world of public consultation and engagement and are extensively used by consultors that commission advisory services, training, risk evaluations, briefings and quality assurance of their consultations.
Across the UK and beyond our in-house team, the Institute consolidates the best consultation expertise and boasts a base of highly experienced Associates. It brings together skilled practitioners to formulate ideas that help build the resources the Institute is renowned for; providing solutions and confidence for consultors.
We offer a range of professional services that have proved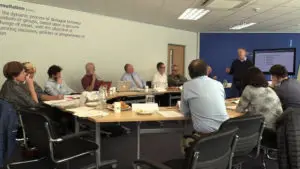 extremely popular amongst our clients. Through these specialist services, our aim is to keep you safe, making sure your projects run smoothly, avoiding costly delays or abandonment.
tCI offers a comprehensive training programme of online, public and in-house courses to help build the knowledge and skills that your team need. Courses are designed to be lively and interactive with plenty of group exercise to put theory into practice. All courses are available for in-house delivery, designed to be a cost effective and efficient way to train whole teams and strengthen inter-departmental understanding throughout your organisation. All course dates and locations are available on the tCI website.
Our training courses also provide professional recognition through an established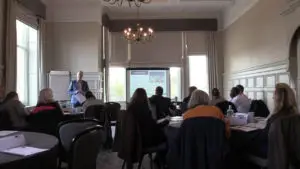 Certificate of Professional Development (CPD) and for more experienced members, the Advanced Practitioner Certificate (APC) which will make a real difference to your career; holding a tCI qualification proves your competence and commitment to improving skills and knowledge in consultation services and techniques.
In 2018, we launched the online training area. Behind our e-learning programme is the same brains, the same forward thinking and the same approach to learning but now you can do it all from the comfort of your desk.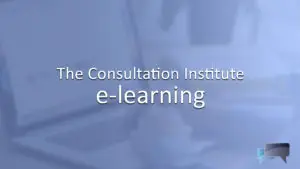 Written by tCI specialists and
Associates, we've designed
user-friendly, audio-visual presentations that give you the flexibility to dip in and out of courses. Over the coming years, the e-learning area will continue to be populated with new material, creating a suit of courses to help those involved in public consultation, engagement and best practice.
The tCI training programme provides engagement and consultation professionals with a structured training plan and progression route, that can guide you towards recognition for your commitment to understanding the principles and practicalities, for consultation and engagement practice.
Membership with the Institute enables you to join a community of like-minded people. You can join tCI's unique Member network at one of four levels. Each accommodate the appropriate number of people directly involved in consultation activities within your organisation and who need easy access to tCI's range of Member benefits. It gives access to exclusive services, discounts and a host of other features and is designed to be a cost-effective solution, to ensure your organisation is equipped with the knowledge and resources to deliver to best practice standards.
We have helped to provide solutions for consultors including UK NHS bodies, central and local government, fire and police services, airports, energy developers, and infrastructure planners and developers. Many of them are Members of the Institute.
tCI has so much to offer. Our new brochures on Membership, Professional Services and Training will explain our offerings in more detail. If you're serious about great engagement and getting it right, get in touch.
Membership of the Consultation Institute is open to all those involved or interested in consultation and public engagement.
Join the Consultation Institute at one of four levels.