Guest Article: Tower Hamlets – Journey toward Net Zero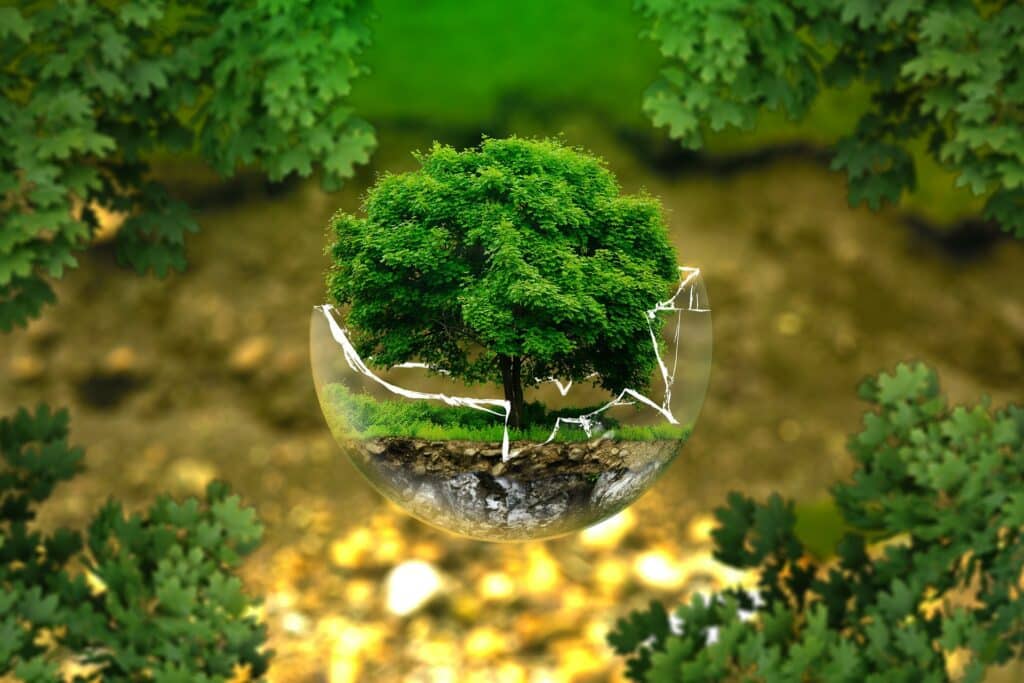 The Climate Emergency
The London Borough of Tower Hamlets was one of the first councils in the country to declare a climate emergency and set an ambitious target to reach net-zero across its operations by 2025. Tower Hamlets is the second most densely populated local authority area in the country, and produces the fourth highest level of carbon emissions in London. Working with our partners and residents, we aspire to be a net zero carbon borough by 2045 or sooner, whilst enabling a fair and just transition to net zero.
Our residents and their views
More than 69 percent of the borough's population are from ethnic minority communities, and approximately56 percent of children are in low-income families. Climate change disproportionally affects poor people in low-income communities, and our densely populated landscape and location on the River Thames means that the risks of flooding and overheating are greater than in many parts of London.
We launched a climate emergency survey to understand residents' thoughts about climate change and the actions needed to be taken. Results indicate high levels of concern and anxiety over climate change and affordability as a barrier to positive actions. Residents are keen that the borough works together for a greener environment, sustainable travel and improved awareness, communication, and leadership.
Our first Climate Engagement Event
In March 2021 we hosted the borough's first ever virtual Climate Engagement Event on behalf of our Local Strategic Partnership (LSP). A hugely successful event, it marked the second anniversary of the climate emergency declaration and builds on the excellent partnership work established during the pandemic. The event was attended by partner organisations and anchor institutions, diverse organisations from faith institutions, the community and voluntary sector and campaign groups. The event heard from inspirational speakers, community leaders (including a faith leader and the Deputy Young Mayor) and partner organisations on climate change priorities. It delivered theme-based workshops (Buildings and Power, Transport, Waste, Procurement) that raised awareness of the climate emergency, embedded positive behaviours, and identified challenges and priority actions to support a green recovery from the pandemic. Over 70 participants overwhelmingly agreed to work together to tackle the climate emergency.
Our Partnership Action Plan
Our journey to net zero continues with the development of a Net Zero Carbon Partnership Action Plan by our Carbon and Climate Task Force of housing, education, health, the community and voluntary sector,  business organisations in the borough, and by the council and youth council. The Task Force successfully mobilises partners to work collaboratively to tackle the climate emergency by connecting all partners to coordinate their actions. The plan supports the UK Net Zero Strategy ambitions and COP26 goals of mitigation, adaptation, collaboration, and finance.
The Plan is designed to engage and empower residents, organisations, and communities to work collaboratively and will:
Establish a climate alliance for the borough to collaborate, share good practice, knowledge and expertise and disseminate information, guidance, and tools amongst members.
Collect data on carbon emissions, track progress and identify evidence-based interventions.
Identify impacts on communities, raise awareness, and encourage residents to co-design solutions to enable a fair and just transition to net zero.
Identify climate champions, develop an online knowledge hub and provide guidance to empower residents to take action and become more sustainable, delivering exemplary projects.
Create green jobs for local people.
Invest in a greener and healthier borough, support actions on food sustainability, providing access to nature and biodiversity.
Tackle fuel poverty, including through boiler replacements, retrofitting work, energy efficiency visits and guidance.
Deliver waste, recycling, and greener travel interventions.
Joint initiatives including training and economies of scale.
Deliver school carbon projects and include health protection and climate change in school curriculum.
Encourage supply chains to become more sustainable.
Small and Medium-Sized Enterprises (SME) Energy Improvements Grants Programme
An example of a project that is actively reducing emissions across the borough is the SME Energy Improvements Grants Programme. In Tower Hamlets, SMEs make up most of the businesses in the borough.
To support SMEs to reduce their emissions, we offered a 50% contribution of up to £5000 towards any works that improved energy efficiency – this could be anything from fitting double glazing to upgrading decades-old refrigeration equipment. In following phases of the programme, we also offered SMEs a 50% contribution of up to £10,000 towards installing renewables and to electrify heating.
Tower Hamlets is committed to reaching net-zero across the borough by 2045 and initiatives like this one are crucial in helping us to achieve this ambitious goal.
About the authors
Abidah Kamali – Strategy and Policy Manager, London Borough of Tower Hamlets
David Esdaile – Environmental Sustainability Officer, London Borough of Tower Hamlets