Guest Article: View from Southwark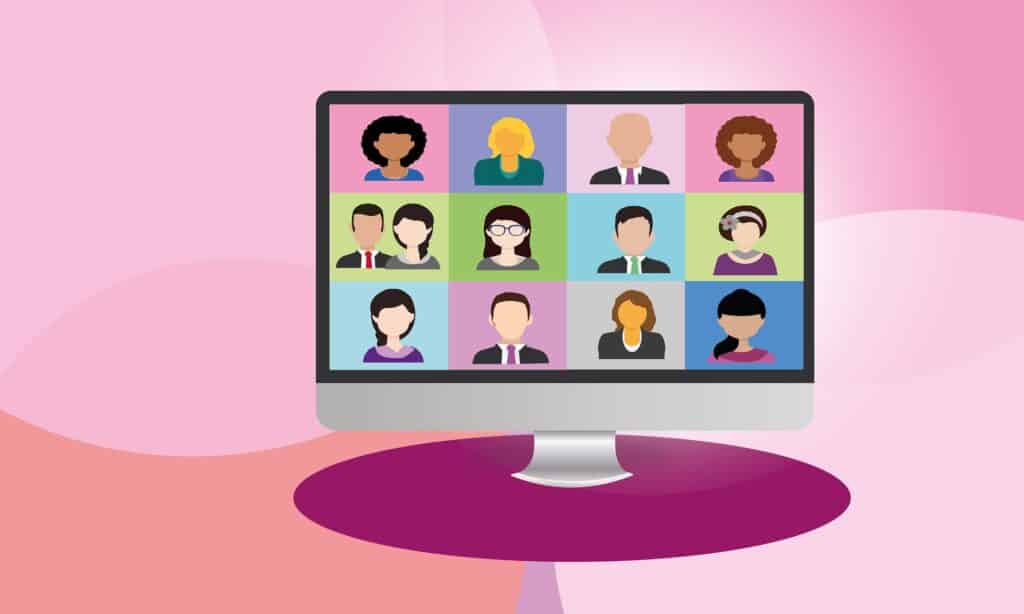 Pre Lockdown we had a number of digital tools we used for surveys and engagement exercises and had worked on an EU project to explore the potential for wider digital engagement called wegovnow. Our digital engagement was static and consisted of survey tools and one to one public to council interaction. The pandemic changed this. In particular the council's response to the death of George Floyd and the launch of Southwark Stands Together forced us to completely rethink how we engaged with our residents digitally. In summer 2020 a period when face to face contact was limited and considered high risk we delivered a series of on line sessions that explored racism in Southwark and encouraged people to share their lived experiences to drive change, focusing on key local issues of policing , employment, communities, health, education, culture and public realm. This meant a very rapid change for our core engagement team who had learn  how to facilitate sometimes difficult conversations remotely and offer the public a sensitive and supportive environment for these discussions. What was significant was how across the council people from all parts rallied to support this work breaking down some of the traditional silos.
Digital engagement facilitates  wider involvement as it feels less effort for people to take part. We have seen greater participation online in our surveys and greater participation in our town halls, forums and focus groups. The anonymity online engagement can provide opens up the space for people to have honest and personal conversations which improves our understanding of lived experience. Younger audiences and people at work and with children are more likely to take part. During lockdown in general the publics use of and familiarity with digital tools such as zoom has transformed which has also facilitated our own reach into these personal spaces. Our experience is showing that as we increase the numbers of people we engage the numbers of people from our Black Asian and minority ethnic communities we reach has also increased, although the relative rates of participation overall has not changed.
The last 18 Months has been unprecedented in exposing the issues facing our communities. Our response to this has been more conversations, improved partnership working with the VCS sector and grass roots community organisations and our communities of faith. As a consequence our engagement has felt deeper and more personal, and this has been achieved online. There is a recognition that there is much more to do to improve our reach and participation and as part of Southwark Stands Together we have adopted a 5 stage approach to engagement developed in collaboration with tCI, and are working with a network of our Black Asian and ethnic minority communities to develop guidance on how we can reach all our communities.
Digital engagement especially meetings also presents its challenges and while more people take part significant voices are left behind, such as those with poor digital connection or poor access to equipment, low digital skills, and certain disabilities. Language has also presented barrier to engagement as can English literacy as our reliance on the written word increases.  It is clear that some behaviours have also deteriorated and so some events have not felt safe where issues have been strongly contested reflecting some of the challenges faced more generally on twitter. Participation in online meetings is more deliberative, and will therefore tend to amplify the voices of those who are already engaged. Continuous outreach is essential as a means to mitigate this.
Increased digital engagement  has brought great benefit but also we lose connection or fail to reach certain groups if this is our only means of engagement. As the pandemic and its consequences wane and we are able to engage in person with fewer risks the approaches we will adopt will be more mixed  and we will develop new strategies for blending the digital with the in person. Our focus over the next year will be about how we can be more relational and less transactional in our engagement using whatever tools best deliver this outcome; digital v analogue is not a useful debate, but rather the focus should be how we are making the most of everything in our tool kit which as a consequence of the pandemic has just got bigger.
About the author
Jessica Leech, Community Engagement Manager at Southwark Council.
Jessica has worked in community development and engagement in London for 20 years working in Lewisham, Tower Hamlets and Camden before working in Southwark, working in a range of settings such as the VCS, Housing Associations and local authorities .