Guest Article: Why the Human Touch Hasn't Lost to the Touch of a Button
In this modern-day digital age, technology has changed the way we work and communicate. Organisations and stakeholders can collaborate regardless of their location and during the height of Covid-19, millions of people throughout the UK saw a change in their working practices because of the pandemic and it could be argued that this is an historic turning point in how we engage.
One of the few upsides observed during the limitations of Covid-19 is a fierce appetite to look at innovative ways to ensure the conversations needed to support decision making continued and in our hour of need, technology stepped into the breach, providing a test of online engagement at levels that could barely have been imagined before Covid-19.
Public consultations were affected, and in person events were understandably required to evolve, resulting in moving conversations that traditionally took place in offices, town halls, libraries and other public spaces to digital environments.
It is apparent to the multiple benefits of online engagement; with no need to travel, less time to plan and reduced costs so it's easy to see why it could be argued that there is now an expectation that digital engagement will continue to be the default position after the pandemic.
Despite the clear advantages of digital communication, there are many restrictions that still exist, and it would be a mistake to assume that face-to-face communication could soon lose its worth. Now more than ever, we must not forget to reflect on the many advantages that face-to-face engagement offers. More importantly, simply because online platforms have been a viable alternative during these times doesn't mean every event in the future can adopt an online format and still adequately achieve your engagement objectives.
Digital engagement is no longer a nice to have and some think Covid-19 has forced the tipping point for online engagement. But is this right? Has digital replaced face-to-face engagement when it comes to widening participation or is this the moment when we realise the limitations of online engagement and the irreplaceable value of face-to-face encounters? Here are just a few reasons why online engagement won't replace face-to-face engagement:
Humanising conversations. Humans crave social interaction. Face-to-face events provide countless opportunities to connect with others in a way that cannot be achieved online. Many invaluable relationships have been established by a simple handshake at an in-person meeting or event. Without in-person activity, organisations and projects may struggle to build meaningful relationships and while there may be some exceptions to this rule, a blended approach utilising both digital and face-to-face techniques is recommended.
In person interactions offer richer exchanges. In general, people communicate not just with words, but in many different ways. More often than not, people can convey themselves and their information much more clearly and accurately in person than online. When an exchange takes place in person, people have the ability to progress a conversation more naturally using crucial body language. Moreover, when face-to-face with someone, it is much easier to see how passionate and invested people are in a conversation.
Maintaining engaged audiences. When it comes to virtual events, it becomes increasingly difficult to capture and occupy your audience's attention through computers versus if they were with you in person and it comes as no surprise that keeping online audiences engaged is a challenge when it comes to online events.
Tailoring conversations without restrictions. Technology, while incredibly useful, can often be bound to certain constraints and unforeseen circumstances which in-person events can more easily adapt to. Reliable online connectivity can be a huge frustration but at an in-person event, it's possible to improvise. Simply put, a face-to-face event does not entirely depend upon wireless connectivity or digital capacities the way a virtual event does.
The importance of diversity and inclusion. While it is evident, even after the height of the pandemic, there will continue to be a greater use of digital methods, it is clear that face-to-face methods will continue to play a critical role to aid a more personal approach and ensure inclusivity. Face-to-face engagement is more personal, allowing for greater human connections and is more effective at building trust over a longer period of time whilst being critical to explaining complex information.
A danger with overly relying on online engagement can result in digital exclusion. Related closely to this are low levels of IT literacy, prominent amongst some lower socio-economic groups and communities.
Hard to reach groups often need face-to-face engagement. Anyone who doesn't have access to digital equipment or lacks the knowledge of how to use it can't realistically be included in digital engagement. True engagement can only be achieved when it is accessible for all members of society.
Covid-19 has changed the way we engage
Necessity is the mother of invention and there is no doubt that the Covid-19 forced society to rethink its approach and reinforced the importance of ongoing engagement and relationship building.
People only really get interested when it really impacts them, and as we develop and deliver public engagement exercises, we need to think about online engagement as a complement to, rather than replacement of in-person engagement. Future exercises need to take place in a blended approach; that is, a combination of a face-to-face and online events.
Before we can truly undertake a blended approach, we need to consider what areas there are to improve on the weaknesses of both digital and of face-to-face engagement. By identifying the limitations and challenges digital and face-to-face engagement offers it will only then be known how we can integrate and blend both offerings.
I predict that once we are able to fully put the pandemic behind us, people of all backgrounds won't be clamouring for more online experiences, they will be desperate to re-engage, face-to-face, with other human beings.
About the author
Damian Greenfield (Stakeholder Engagement Lead) is part of the Regional Stakeholder and Engagement team at National Highways, which plans, designs, builds, operates and maintains England's motorways and major A roads, known as the strategic road network.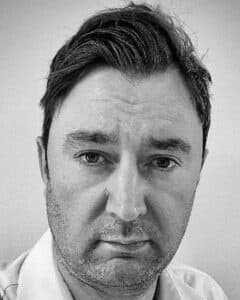 Damian Greenfield
Regional Investment Programme Stakeholder Lead
National Highways
Email: damian.greenfield@highwaysengland.co.uk