Post pandemic consultation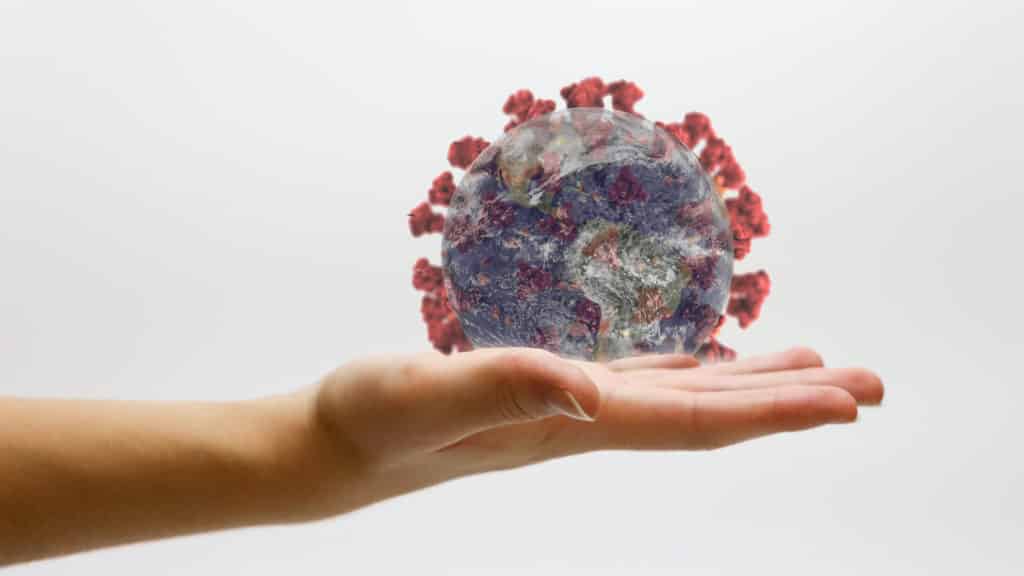 Will it change the information that's required?
If we had possessed a crystal ball at the end of December 2019 and peered in to see what life would be like three months later, could we have believed that the country would be in virtual lockdown, our NHS fighting desperately to save those with the most serious form of COVID-19 and the government paying out unimagined sums to support the economy?  Lives have been totally transformed in weeks as the advice from experts has turned our cities, towns and even countryside into ghostly, virtually uninhabited places where citizens avoid close contact, cautiously take limited exercise, but mainly remain secluded in their homes unless their frontline jobs require them to work tirelessly to protect the rest of us.
For the last month, we have watched and listened to politicians, scientists and medical professionals warning about the seemingly inexorable spread of a virus which currently has no cure or protective vaccine. Daily press briefings have filled news channels. The Prime Minister addressed the nation to explain why the most draconian measures to restrict our lives were necessary to prevent the collapse of the NHS and hopefully reduce the number of deaths. A text message was sent to everyone, urging compliance with the guidance. At an anticipated cost of £5.8m a letter is being sent to 30 million households in which Boris Johnson writes: "From the start, we have sought to put in the right measures at the right time. We will not hesitate to go further if that is what the scientific and medical advice tells us we must do."
Will there still be people who claim not to have enough information about the current situation and do not know why their lives are so disrupted?
In every consultation the Institute has Quality Assured, the issue of "How much information is required?" has always been critical – from the most highly technical details for expert stakeholders through to more accessible data suitable for lay people. Never easy to get right, but essential if the second Gunning Principle "There is sufficient information to give 'intelligent consideration" is to be met.
With all forms of media running coronavirus stories 24/7 we are subjected to a deluge of information, some of it from respected and reliable sources, some from rather more questionable ones and disentangling the two is far from easy.
There is no doubt that the pandemic has touched the lives of billions of people. As the world recovers, what lessons will have been learnt?
Will people in future, when consulted by public bodies etc have a much higher expectation of the level, quality and amount of information they are entitled to? It could be that hearing so many statistics or learning so much about detailed aspects of plans and projections might have really opened people's eyes to the complexities of NHS resourcing, the complex logistics required to move critical supplies around the country and the financial background to every aspect of running the country.
Will, what experts say now carry greater weight?  The calm, measured pronouncements from Chief Medical Officer Chris Whitty, the Chief Scientific Adviser Sir Patrick Vallance and their colleagues, on which the government has based its strategy for dealing with the crisis have highlighted the importance of having the very best advice possible.
Out of the biggest ever peacetime upheaval has also come many very wonderful examples of community involvement. Social media has enabled those isolated in their homes to stay in touch with family and friends. Many effective support networks have sprung up to give help and comfort to vulnerable people. Even those who never imagined they would use tools like Zoom, Skype and Facetime, rather than just a simple phone call, have found themselves in a virtual world able to see others expressing their views and contribute their own.
So, will such online methods play a much bigger role in consultation and engagement exercises in the future? They have been around for a number of years, growing in popularity with central government or bodies needing to consult large numbers of people. They also chime well with the climate change agenda. The general public could decide that having become accustomed to using technology for working from home or chatting with family members they have been isolated from, it is perfectly alright to use it to give their views in a public consultation. The virtual focus group is certainly not science fiction.
These are questions for the days ahead.  It might just be that the unprecedented months of upheaval caused by the pandemic will inexorably change the way we think and work too.