The Autumn Budget and Spending Review: Shared prosperity, but no shared decision-making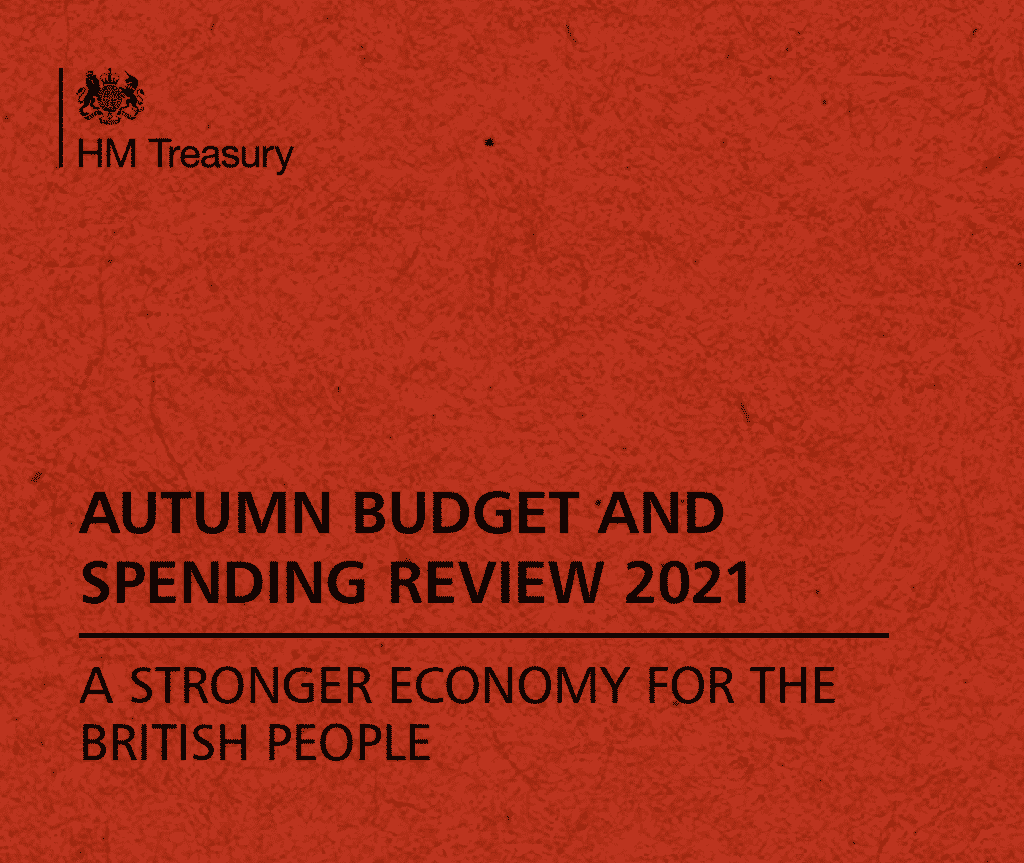 There are few days in the political calendar more anticipated than Budget Day. It's the chance for the Chancellor to have his moment in the spotlight, firstly with a selection of casual style photoshoots inside Number 11 (this year Mr Sunak plumped for a dog on a sofa and sandals with socks- both bold choices), before standing outside the door to wave his special red box around (a tradition which I found out this year is replicated around the world in various forms) and then proceeding to the House to deliver his speech (accompanied by the customary commentary that it is the only occasion upon which a minister at the despatch box may drink alcohol- though none has done so since Ken Clarke).
As usual- there's a lot in there. But we want to focus on one particular element of it, which has been something of a bugbear for us and certain Parliamentarians for several years. Leaving the EU left certain gaps in the public finances, often felt most keenly in areas that voted most heavily for Brexit. One of these disappearing pots of money was the EU Structural Fund, an investment fund which supported development and reduced inequality within countries. The replacement for this is the UK Shared Prosperity Fund which has cropped up many times in variously ethereal forms.
This budget has the first substantive mention of it:
"The UK Shared Prosperity Fund (UKSPF) is the centrepiece of this ambition, worth over £2.6 billion over the next three years. It is the successor to the EU Structural Fund programme and will better tailor funding to local needs across the UK. The UKSPF will rise to £1.5 billion a year by 2024-25."
It sounds wonderful. It promises to support skills and employment focussed programs, youth services, and ensuring access to supportive and reliable public services, all laudable goals. If it functions as intended, it should contribute to balancing out regional inequalities and ensuring a fairer UK.
There might perhaps be one problem. There has been little to no consultation on the whole thing, and it doesn't look like the implementation of the program will be replete with it either. There are two separate consultation issues here- the first of them (which we will not be covering in any particular detail) is the lack of consultation with the devolved administrations on the SPF, and the second is the lack of general consultation.
It's not as if consultation wasn't promised- as we detailed here, it was promised in 2017 and 2018. We're not the only people who have noticed. A search of my monitoring spreadsheet reveals twenty-eight mentions of the lack of consultation on the Shared Prosperity Fund in Parliament since 2020. At the end of 2020, when the Government was passing the UK Internal Market Bill I speculated that there would likely not be a consultation on it at all.
We're somewhat disappointed to be proved right. It's a significant project and a significant amount of money to be distribute without any non-institutional consideration of how it might work. Even the few paragraphs it receives in the budget document (2.127 onwards, for those of you with a copy to hand) don't leave much of an impression that this is a policy which has been thoroughly well considered.
It would seem that the Government then is taking this to the public, without asking anyone what they think of it or even if it is a good idea (long-term consultors will know that assuming something is prima facie a good idea is always a dangerous thing). Add in the fact that already strained local finances are involved, and that the devolved administrations are angry about the lack of consultation with them, and this could end up being a very hot potato for a Government which can ill-afford to juggle any more of them.
Perhaps however we're judging too harshly- maybe the consultation will come, but on an operational level, rather than the pre-program strategic level. Ignoring for the moment the fact that that is not quite what was previously promised, this is certainly not beyond the realms of possibility, though we would question the principle if nothing else.
At the moment however there is still a distinct deficit of information about how this fund will work, how disbursement will be decided upon, and what (if any) consultations will be done to make sure that it functions properly, does the job it's designed to do, and is handled in a fair and appropriate manner. A lack of information about a policy is not a sin at this stage, the budget is after all a 'headlines' document, rather than a specific policy paper.
We may then have to wait for further details- but again here the Government may find itself in hot water. Giving out significant sums of money without detailed plans and proper engagement can lead to at the very least accusations of dodgy dealing. The most prominent recent example of this was the Towns Fund, where 40 out of the 45 towns given funding were represented by Tory MPs, despite more impoverished communities missing out. Even if not explicitly dodgy (and we would never intend to impute sinister motivations), it's not a good look.
One of the best ways to ensure that such allegations don't arise is to ensure that there are multiple levels of consultation and community engagement. Firstly we would suggest on the programme itself, for the reasons stated above (and all the other reasons we here at the Institute like to bang on about, transparency, integrity etc). Secondly, to ensure that money is going to those it's designed to help, and to establish solid rules by which the fund can be run, ideally with an independent element of decision-making so it doesn't become seen as a private fund run by ministers for the advantage of ministers. Thirdly, and I do realise we're falling back on wretched principle here, because it is the right thing to do.
We're awaiting eagerly further details of the programme, and we hope to see more consultation and engagement before the money starts to be handed out. We'll keep an eye on Parliament too, as I suspect we might see a little resurgence of complaints in the budget debates and beyond as MPs try to make sense of everything. At the very least, I get the feeling this long running saga has a way to go yet…