💻 Free webinar: Consulting in uncertain times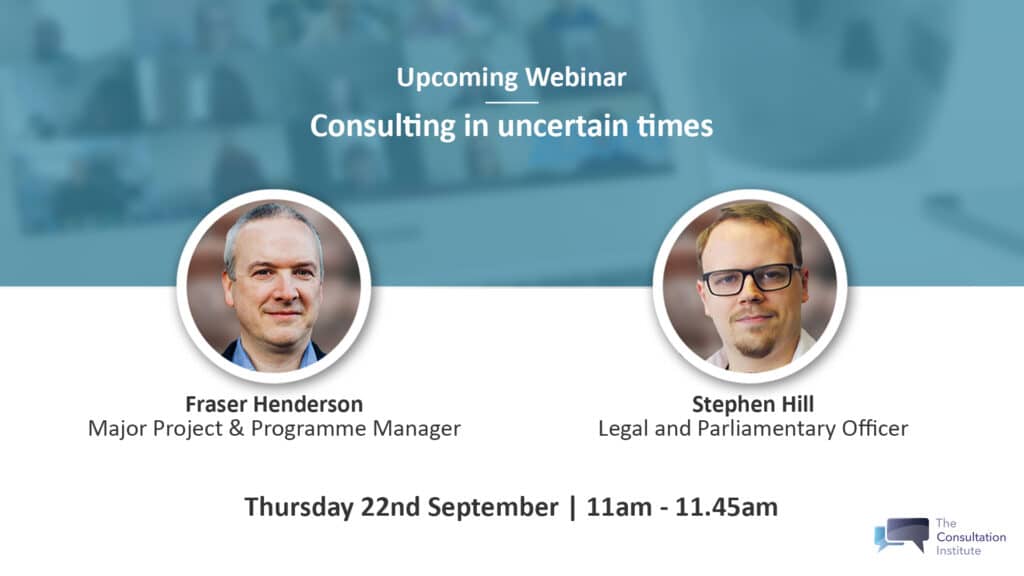 This webinar has now ended.
Members – you can access a recording of the webinar in your members' area here.
Thursday 22nd September, 11am – 11:45am
The last two and a half years have been significantly challenging for consultors. The rapid changes needed to be responsive not only to the needs of our communities, but also the broader global challenges brought about by the pandemic and global conflicts.
Whilst life has swung back in the direction of the normal for most people, the problems are still there and there is still significant uncertainty about the future.
So how can we overcome the challenges generated by instability, and can we use stakeholder engagement to give the public more confidence, and perhaps give them a little more stability? How can we agree and find consensus on approaches that are adaptive enough to work with unstable circumstances, but still give us the information we need, with the wide reach necessary for good consultation and engagement?"
Join the Institute's Fraser Henderson and Stephen Hill in our upcoming webinar, Consulting in uncertain times.