Bringing standards back into the public sphere- could consultation help?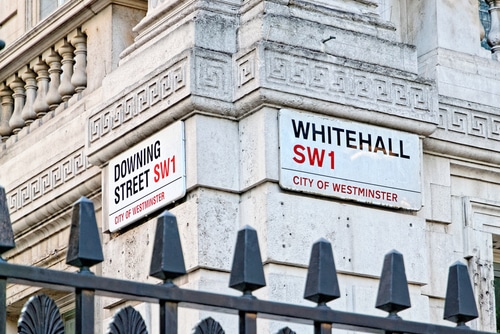 It is fair to say that there is a fair amount of mistrust between the public and politicians. There always has been, but whether it is merely a perception of an increased contempt (due to the democratisation of the public space through social media etc) or whether there has actually been a significant measurable increase in bad feeling it seems fair to say that it seems that public distaste for their elected representatives is particularly high at the moment.
This disdain is unlikely to have been helped this week by the saga of the North Shropshire MP Owen Paterson, found guilty by the independent Parliamentary Commissioner for Standards of multiple 'egregious' breaches of lobbying rules. The cross-party Committee on Standards recommended a 30 day suspension from Parliament. Usually motions of this sort pass through undisputed on the nod, but in a curious decision, the Government whipped its MPs to support an amendment that would negate the suspension, and establish a new Government dominated committee to consider the complaints process, which passed 248-211.
It's fair to say that this went down about as well as a lion in a zebra convention. The anger was palpable. Labour and the SNP announced within hours that they would not participate in the new committee, leaving it as an entirely Conservative operation. Mr Paterson did a media round to thank his colleagues for their decision and call for the resignation of the independent commissioner. The next morning however most of the papers were incandescent. Even the more sympathetic ones ran with headlines decrying sleaze and corruption.
And so it was that at 10:40 this morning, Jacob Rees-Mogg stood up in the Commons and announced a near total u-turn in what seemed to be an attempt to save face. It was subsequently announced that on Monday the Commons would get a vote on suspending Mr Paterson in line with the Independent Commissioners report, something then overtaken by the fact that halfway through writing this piece, Mr Paterson announced his resignation as an MP.
This whole epic started us thinking about ways to improve the public's relationship with their politicians, and standards would seem to be a good place to start. There are few things that rile the public more than revelations about misconduct, even if there is a general public feeling that all politicians are on the take anyway. The way the papers leap on any allegations like wolves is enough to demonstrate that actual evidence draws public interest, and reinforces this underlying impression.
The current system of Parliamentary standards was established after the 1994 cash-for-questions scandal, when Conservative members of parliament were bribed to ask questions and take other actions on behalf of private individuals. This led to the establishment of the Committee on Standards in Public Life which recommended the Nolan Principles of Public Life, and subsequently the creation of a new Parliamentary Standards body in the form of an independent commissioner.
Subsequent scandals such as the 2009 expenses scandal however have been responsible for the lingering bad taste in the public mind about how Parliamentarians are regulated, and though the system as a rule works, when politicians are willing to abide by it, the latest incident may have demonstrated how fragile it is. The recent tendency to erode long-held political norms and the 'gentlepersons agreements' and honour system that Parliament has long run on have led to people asking whether we need a more robust standards system to ensure that everything remains well and truly above board.
If any new system or enhancement was to be established, we would advocate that public engagement and consultation should play a large part in it. A period of pre-consultation engagement, undertaken as widely as possible would help those charged with implementing the decision work out what exactly it is that a mistrustful public want from their elected representatives. What standards do the public think members of parliament and other public officials should be held to? It is likely of course that many of the standards they will come up with will be more or less the same as the already extant ones but there may very well be refinements that could be made based on the suggestions of the public.
Similarly, engagement on what penalties should be available might also be useful and give more faith. The ultimate sanction for MPs of course is the loss of their seat in an election, but for MPs in safe seats the remoteness of the likelihood of this outcome means that it is little punishment. Most punishments at the moment amount to (relatively short) suspensions from the House, an attempt to balance the need to achieve appreciable castigation, without depriving innocent citizens of their right to representation in Parliament.
Given that the penalties appear so insubstantial however, giving an opportunity for represented citizens to comment on what they believe appropriate punishment should be would be a good opportunity to take the temperature and make sure that the appropriate penalties do strike the correct balance, and whether the system is truly fit for purpose. A safe argument may be made that a system that leaves the public without confidence in their representatives is not.
Consultation of course is not a panacea, and it would be wrong to hold it out as one- but situations like this would seem to be a perfect example of where consultation is well advised as an exercise not only in improving the quality of decisions made, but also in ensuring that stakeholders have confidence that the decisions are being made properly. In a liberal democracy, confidence in the system is crucial to counter rising apathy, political detachment, and infringement on democratic norms. Although the Government have backed down in this instance, it seems unlikely that they will continue to do so forever, and when they do, we think there's a lot to be said for heavily involving the public in the process, even above and beyond what would usually be done.