Government axes 'pro-fracking' paragraph from NPPF following court defeat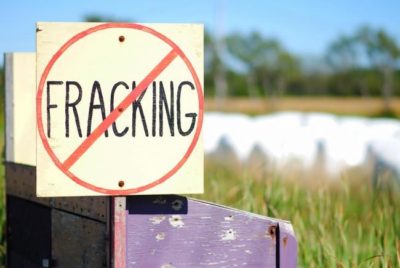 The government has removed a paragraph from the National Planning Policy Framework (NPPF) intended to support the extraction of "unconventional hydrocarbons" following a High Court ruling earlier this year which found that a public consultation on the policy was flawed.
Paragraph 209 (a) of the NPPF had stressed the benefits of onshore oil and gas development, including "unconventional hydrocarbons".
It stated that such developments benefit the security of national energy supplies and support the transition to a low-carbon economy. It went on to give a commitment that policies will be put in place to facilitate on-shore exploration and extraction of hydrocarbons, including fracking for shale gas.
The paragraph was added to the NPPF as part of revisions to the document published last year.
But in March, environmental campaign group Talk Fracking successfully challenged the new paragraph at the High Court.
Judge Mr Justice Dove ruled that the public consultation on the new policy was unfair and unlawful and the government had failed to take into account up-to-date scientific evidence on the climate change impacts of such development.
He ruled that the secretary of state "did not consciously consider the fruits of the consultation exercise in circumstances where he had no interest in examining observations or evidence pertaining to the merits of the policy".
"This had the effect of excluding from the material presented to the minister any detail of the observations or evidence which bore upon the merits of the policy," he added.
Yesterday, the housing ministry announced that it had removed the paragraph from the NPPF.
This followed a written ministerial statement in May which stressed that, despite paragraph 209 (a) being removed, the remainder of the NPPF policies "and, in particular, Chapter 17 on 'Facilitating the Sustainable Use of Minerals' remain unchanged and extant".
"For the purposes of the National Planning Policy Framework, hydrocarbon development (including unconventional oil and gas) are considered to be a mineral resource," it added.
In addition, the statement added that the written ministerial statements of 16 September 2015 on 'Shale Gas and Oil Policy' and 17 May 2018 on 'Planning and Energy Policy' "also remain unchanged and extant".
It added: "The written ministerial statements sit alongside the National Planning Policy Framework.
"Planning Practice Guidance is also unaffected by the ruling. This suite of policies and guidance remain material considerations in plan making and decision taking for hydrocarbon development and they should be afforded appropriate weighting as determined by the decision maker."
This article originally appeared on Planning Resource (Paid subscription)
The Institute cannot confirm the accuracy of this story or confirm that it presents a balanced view. If you feel this is inaccurate, we would welcome your perspective and evidence that this is the case.