Guest Article: Getting everyone on board with climate action means doing with, not to.
The first of its kind, the Social Housing Tenants' Climate Jury, commissioned by the Northern Housing Consortium, saw 30 social housing tenants from across the North of England come together to discuss how climate change will impact their lives. Led by Shared Future associate Andy Paice, it met online over ten weeks during the summer and early autumn of 2021. Their recommendations and the project report were launched on 2nd November to coincide with COP26.
The aim was to produce a set of recommendations specific to the social housing sector. From the commissioners perspective, the primary focus was retrofitting homes with new technology, such as heat pumps and replacing carbon-intensive gas heating. This was the central theme for the Jury. However, at our recommendation, the oversight group agreed that it was important to 'go upstream'. This meant also exploring the wider context of the climate emergency and initiatives beyond domestic retrofitting that could take place in the tenants' neighbourhoods. Retrofitting is inevitably disruptive to people's homes, and before making changes, it's important to recognise that fact. Good quality deliberation always means more than selecting from pre-determined options and involves getting the detail of how and crucially why change is needed.
The Jury deliberated over 30 hours, in line with the best practice principles for these type of deliberative processes compiled by Involve. Too often, Shared Future is approached by public bodies asking for a shorter, cheaper option. We feel this is a false economy and does not do service to the complexity of the topic or the difficult trade-offs that will need to be made to achieve a low carbon future. 
Though led by NHC, this was a partnership with five housing associations (First Choice Homes Oldham, Karbon Homes, Salix Homes, Thirteen Group, and Yorkshire Housing) from which the participants were drawn. Coming from across the north of England, and meeting each other for the first time, participants were asked to consider, as social housing tenants, this question: "how can tenants, social housing providers, and others work together to tackle climate change in our homes and neighbourhoods?"
They heard from multiple expert commentators, ensuring their recommendations were informed by the best possible evidence. They also crucially heard from tenants who had already had the new heating systems installed. And as part of writing recommendations the jury (many initially unconcerned about climate change), developed their own statement. This included a compelling 'call to action ' to which all of them signed up:
"It's been an education and it's been eye opening. Climate change needs to be taken seriously, not just for now, but for future generations. We feel there is too much talk and the time has come for action…. When you look at our recommendations, go forward with an open mind, listen to what we have to say and above all – let's take action and act together."
You can watch a video describing the process, in the tenants own words, review the evidence they heard and read their recommendations on this link.
Jez Hall and Alex King, Shared Future CIC.
About the authors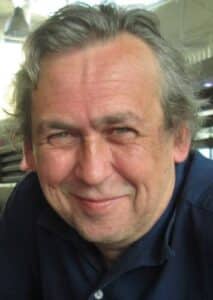 Jez Hall, SFCIC Director
For over 25 years Jez has worked in diverse communities, facilitating deliberative and participatory democracy processes and delivering research and policy work. A founding director of the social enterprise Shared Future CIC, and a Greater Manchester resident for over 30 years, he specialises in participatory budgeting, co-production and social enterprise. He has written many how to guides and research papers on what might be called 'practical democracy' which is about how people can get involved and exert democratic influence beyond elections.
Jez's full bio can be viewed here.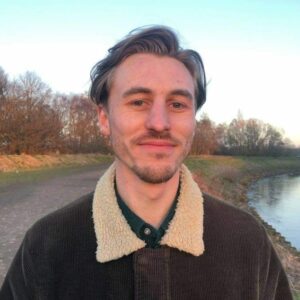 Alex King
Alex is a freelance communications professional and journalist based in Manchester, with experience working on projects aimed at democratic participation and tackling the climate emergency. He manages communications and marketing for Shared Future.