Is this a turning point for digital engagement on infrastructure and development projects?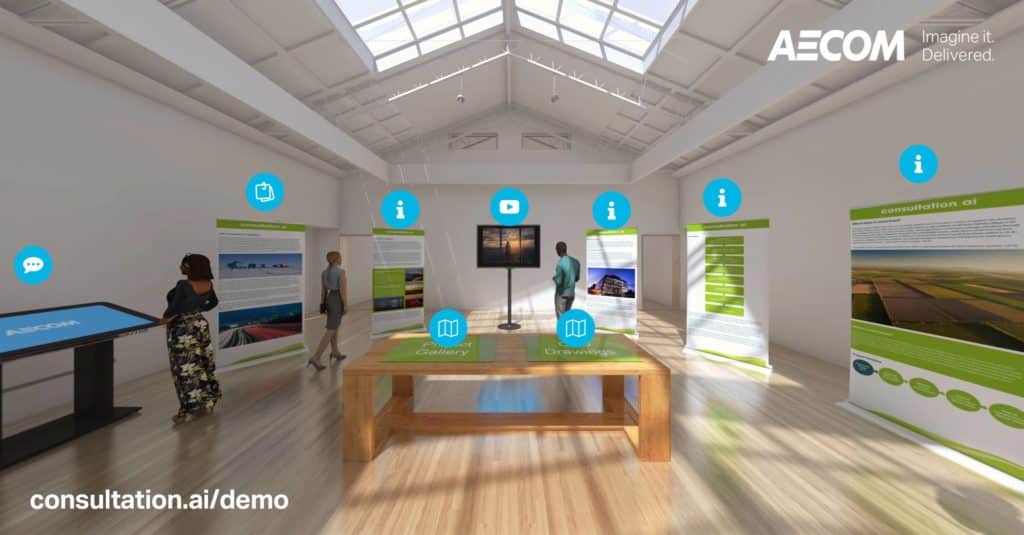 For a number of years public and private sector bodies have toyed with the idea of engaging and consulting communities digitally, with varying degrees of success. Concerns have understandably been raised about losing the face to face contact that enables you to truly gauge sentiment, receive direct feedback and build positive relationships.
However, with the current COVID-19 pandemic, holding public events or even one-to-one meetings isn't possible and new ways of working have rapidly been adopted to bridge the inevitable gap to ensure projects can continue. Social distancing guidelines will mean that large scale public consultation will have to be carefully managed when measures are relaxed, as it's likely there will be large parts of the population who won't want to attend such events in person.
Digital engagement is one area that is being heavily championed as a solution to help projects continue at this difficult time.  And it's clear that the UK needs to press ahead with major infrastructure projects to give an urgent boost to the economy. Digital engagement technology has been available for a while and at AECOM we launched our virtual consultation tool earlier this year ( https://consultation.ai/demo/), which is a 360 degree online recreation of a public event. At the time it was positioned to be an add-on to traditional engagement formats, allowing people who didn't want to or couldn't attend events to engage in the same way but from the comfort of their own homes. Importantly, the tool lets people live chat with members of the project team much like you would in a village hall or community centre.
Virtual consultation tools are now being used on projects across the country and are likely to be used more and more in the coming months and years.  For us, at AECOM we see digital engagement as a vital part of how we consult and engage with local people, whether it's in the current crisis or once social distancing measures are relaxed. However, as with all engagement, this needs to be backed up by a comprehensive consultation and engagement plan and can't be seen as the only form of engagement. Some people won't have internet access, some people might struggle with the technology and some people will just want to talk to people on the phone.  Therefore, digital engagement should be seen as part of the solution, but not the only way to engage.
Back to the original question, I think this does mark a turning point. I think the digital and virtual engagement that is happening now will become an expected form of engagement in the months and years to come.  It won't replace traditional methods, not least because we're a social species and face-to-face conversations are vital, but digital engagement will help us to engage with an audience that up until now, have missed out.
This article was written by  James  Sachon a Technical Director in AECOM's Stakeholder Engagement Services team. James has spent the last 17 years delivering stakeholder engagement and consultation activity for clients on major infrastructure and development project across the UK.  This has included working on major infrastructure projects with Network Rail and Highways England as well as major regeneration projects for Homes England.  Prior to delivering stakeholder engagement and consultation support for clients, James worked in Westminster for an MP.