Consulting on proposals to merge NHS commissioning organisations.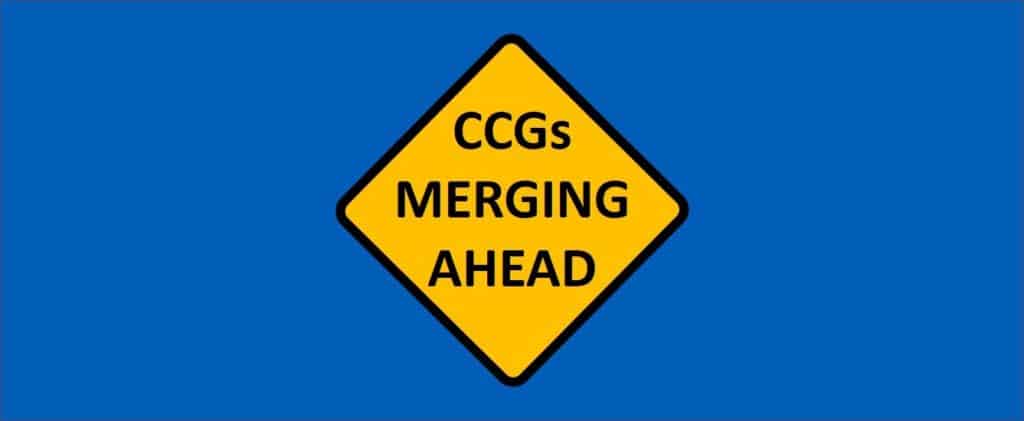 Most of  our NHS commissioning clients in England are in the process of merging with neighbouring CCGs. The debate about the extent of public consultation that's required to support the process is always interesting and a line in one of the articles shared in The Consultation Institute's weekly newsletter jumped out at me this week.
"It beggars belief that such a top-down decision can be imposed on the borough without any regard for the public's views."
So said Telford & Wrekin Council cabinet member for health and social care,  Councillor Andy Burford, in this Shropshire Star article about a decision to create a new single 'strategic commissioning organisation' to take over the work of Telford & Wrekin CCG and Shropshire CCG. As a statement, it's hard to disagree with. But I'm an old hand at this, so while some were heading to Twitter and Facebook to echo his sentiments and sound their support, I pottered over to the CCGs' websites for a look at the meeting papers.
The article covers a discussion at the Telford and Wrekin CCG Governance Board held on 14 May, "Item 8, Strategy: Single Strategic Commissioner for Shropshire and Telford & Wrekin CCGs". The same paper (starting at page 94 of this bundle), albeit with a different cover sheet, had been discussed a week earlier at the Shropshire CCG Governing Body Meeting. In most cases taking two or more CCGs and creating one to replace them wholesale would be considered a merger, but here the paper specifies dissolving both CCGs and forming a new organisation – a point the article tells us was stressed by Dr Jo Leahy, chair of the CCG, who said "We need to move away from the idea we can merge two different organisations. We are going to have to dissolve both and start a new organisation…" Of course that will be news to the other groups of CCGs around the country that have merged or are applying to merge.
The governing body paper isn't as clear as it might be about the process for making the changes it proposes, but it's clear there is a process and decision-makers at both meetings were provided with NHS England's helpfully titled and recently updated Procedures for clinical commissioning groups to apply for constitution change, merger or dissolution.
The procedures document sets out slightly different stakeholder involvement requirements for each of the processes it covers. It's clear for mergers that NHS England doesn't require proposals to be put to the public in a consultation, but there is a requirement to consult specific stakeholders like Healthwatch, local authorities and CCG member practices. When applying for constitutional changes or dissolutions, the procedures document tells us stakeholders (some named) should have already been consulted and the applications need to include assurance they have been, but it largely leaves open who those stakeholders are.
In an area with such well-documented health system challenges as this, the regulator's hand won't be far away and CCGs will likely be walking a narrow line between the need to develop some momentum behind the proposed change and observing proper governance processes. The governing body paper appears to ask for support from the governing bodies for the direction of travel and resources to set up a programme team to oversee the programme. The process leads to an application and the assurance requirements set out for that application will likely lead to the governing bodies needing to consider the views of local stakeholders before submitting it. So it's possible this is more a decision to start a process and gather some of that much-needed momentum than one determining an outcome as reported.
So is Councillor Burford right? Should the public's views be sought? It's not a service change, so the duty to involve patients and the public that sometimes leads to a public consultation doesn't apply. Here the governing body paper cover sheet tells us formal consultation will be needed "if the proposed change is viewed as substantial by the Joint Health Overview and Scrutiny Committee", which is a bit odd, because while the JOSC is likely to be a critical stakeholder whose view on the proposal should be solicited, matters of this nature are excluded from local authority scrutiny, so the JOSC wouldn't have that power.
Many of the groups of CCGs that have been through or are going through merger have decided to hold an open consultation as part of their process. That's important – as anyone who has been on the Institute's Law of Consultation training course will tell you – because campaigners could argue that the open, public consultations on proposals to merge held by other CCGs create a legitimate expectation that yours will as well. And that potential for challenge might be the biggest consideration in any area where these proposals are likely to be contentious.
The likelihood of anyone caring enough to challenge a process like this is in all probability very low. But the risk of a legal challenge causing a delay in the process that goes beyond the application deadline means for most groups of CCGs an open consultation will be the safest way forward. It's a tough call. Get in touch it you want to talk it through.