You're Asking Me? (Taster Course)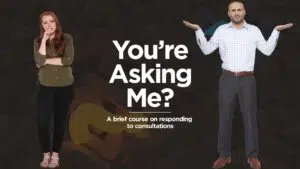 Have you or your organisation been asked to respond to a consultation? The Consultation Institute has created a detailed course on how best you can respond to a consultation, and how you can make your voice count with those who are consulting.
This taster course is a free introduction to the larger course; available to purchase on our website soon.
Duration: 15 mins approx.
*Subtitles Available*

What topics will you cover?
• What is a consultation?
• Responding to a consultation
• The rules of consultation
What will you achieve?
A brief understanding of…
✓ Consultation and Engagement
✓ What consultations propose and what they are asking of you
✓ The law and the implications of judicial review
The cost for this course is £0.00 excl. VAT.
(£0.00 incl. VAT)