Dear New Councillor…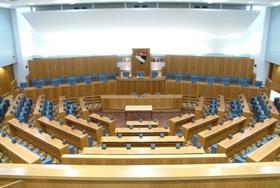 Congratulations on your election to your new seat of [Insert Seat Here], and welcome to the wonderful world of local government! We're sure you'll enjoy your stay- however long that'll be (just a little joke, you'll get used to it). Or perhaps you're an old hand? Been in opposition for a while maybe, and now promoted to the cabinet? Well, however you came to be here, and however long you have been a councillor, we just wanted to have a little chat with you about a scary little thing called consultation.
You probably already have a view on consultation. It might even be one of the reasons you're standing- maybe there was an LTN implemented and you thought it was done badly, or perhaps you didn't like the way a planning application was handled? Maybe you've heard that consultation is just a sham, a tick-box exercise before proper action can be taken? Or perhaps the opposite, that consultation is just a delaying tactic to excuse decisions being put off? We won't lie to you, it has been used for both of those purposes in the past – but not by reputable consultors.
So I'm here to reassure you that consultation, far from being an inconvenience, is your friend! You're going to become very familiar with it in your term of office, whether you are in power or out of it. The first thing on your mind when you take up your new seat will probably be to your manifesto. You've got to make a start on putting them into action! Well hold your horses for a second, some of those promises and pledges will probably need consulting on. It's not something you can really avoid. There have been newly elected councillors who have tried to do things in their manifestos without consultation- ask your new colleagues in the legal department about the Partingdale Lane case- but that's a dangerous game to play, and if it goes wrong it could cost your council a small fortune- might be difficult to justify when you're next up for election.
But the consultation isn't a bad thing – it's just to help you make sure that your plan works, and commands community support. You might think that the latter of those has been dealt with by your election- they wouldn't have elected you if they didn't support your plans right? Well.. loathe though I am to say it, and I'm sure it's not right in your particular case, it doesn't necessarily work like that. Sometimes people vote for candidates because they're the best of a bad job, or to keep the other guy out. By consulting, you'll be able to see how popular your plan is, take feedback on improving the basic idea, and make sure that it lasts.
You might also be wanting to scrap some of your predecessors projects, perhaps you think they're a waste of money, or they're going to do harm to your local area. Well hold it there for a second- are they being consulted on? If they are, you'll probably have to let that finish first, lest you fall into the trap that a council on the south coast did when they tried to scrap an LTN they disagreed with whilst the consultation was still ongoing. The Keyhole Bridge scenario could again land you in court, but I'm sure you won't have to worry about it. After all, you're no doubt planning on doing things absolutely by the book.
I suppose what I'm trying to say is that though consultation may stop you doing things immediately, it's generally for the better that it happens- you don't want to be accused of not listening to your electors do you? Consultation sits at the nexus of law, politics and the people, and councillors who get on board with a consultative approach to their roles can go far. Most of the actual consultation will be done by your officers, people who know the rules of consultation inside and out- but there's no reason you too can't become a champion of it! We'd certainly encourage it, and we're always interested to hear from elected local politicians who are encouraging and supporting local consultation and engagement.
Even if you don't know much about consultation, we still want to hear from you! We might be able to help you understand it better and realise the advantages it can bring to you. Maybe consider signing up for some of our events, or even attend our in-person conference in October – you're sure to learn something useful, and we don't mind being a supportive voice in your consultation efforts- it's what we're here for. We can make sure you do it right.
So, go off and enjoy your new seat and the new job – we'll be keeping an eye on things and making sure everything's going well. The hard work might be about to begin, but you can make it easier with consultation and engagement!
Kind regards,
Your Friendly Neighbourhood Consultation Institute!