Guest Article: The Assembling of Humans and More Than Humans?
"We can't solve problems by using the same kind of thinking we used when we created them." In relation to the climate emergency, Albert Einstein's quote makes total sense. So how does The Assembly of Humans and More Than Humans engage and inspire new thinking – and feeling?
Through the Assembly, participants radically change the way they work together. They all take on a role. Some are indeed 'More Than Human': they might be the wind itself, a soaring eagle or a sociable bat.  They might be a peatbog or coltan, a rare metal used in mobile phones. Or a ghost, that of the murdered Nigerian oil activist Ken Saro-Wiwa. There are also present and future human roles to step into: including Welsh farmers and youths from future generations in Greenland. There is also an institution to take on, EDF, the French energy company.
The Assembly was born in Aberystwyth during a residency with the geography department of the university in 2019. It features the verbatim voices of several Welsh farmers, future climate refugees, engineers, poets, scientists, students and staff from the EDF Renewables energy company. Participating Humans and More Than Humans develop and agree a range of actions to tackle a planning application by EDF to build a wind farm. To do so, they are supported by the verbatim material, transcribed onto cards.
How does this work in practical terms? All events so far have been online. They last for two hours.  People need a laptop – mobiles and tablets aren't enough.  Participants are in groups of six or seven, each with an experienced facilitator, essential to provide a safe environment and to guide the negotiation.
Most events have around 30 people, with 70 the highest number so far.
There are two ways to get involved: participate in the Assembly itself or comment using the game's Facebook account.
In the final plenary, all the groups compare their results. Afterwards, participants receive the results from their Assembly, which they can share with their local, regional or national communities.
In a traditional assembly, diversity comes from random selection: here, it comes from the variety of roles people can embrace. The Assembly has included a wide range of participants, from imaginative London schoolchildren, some as young as eleven, to experienced government and NGO staff, ordinary citizens and students and a group of artists in Indonesia. It works even for a hierarchical organisation, because once someone has changed their name to Falcon and starts to speak as Falcon, who is to say that they are the Leader of the Council?
The Assembly is innovative because people step into the shoes of others. Participants are able to move beyond an exclusively human centric way of seeing the world. As one participant reflected, "In real world negotiations, More Than Humans don't have voices at all, so it totally warps the outcome."
The Assembly can be used as a prelude to making policy. A school in Exeter plans thus to sow the seeds of its climate policy. This is because the Assembly produces solutions that are more radical than those formed by representatives serving the current generation of humans. The Assembly also helps overcome the mistake at COP identified by James Lovelock of treating global heating and the destruction of nature as separate problems.
In engaging people with the climate emergency, the Assembly of Humans and More Than Humans does a different job to conventional citizens assemblies. It is a new tool for collaborating, it creates empathy and it experiments with new co-designed ideas.
Assembly website: voicing the air.org
Contact: Perry Walker – perryw@talkshopuk.org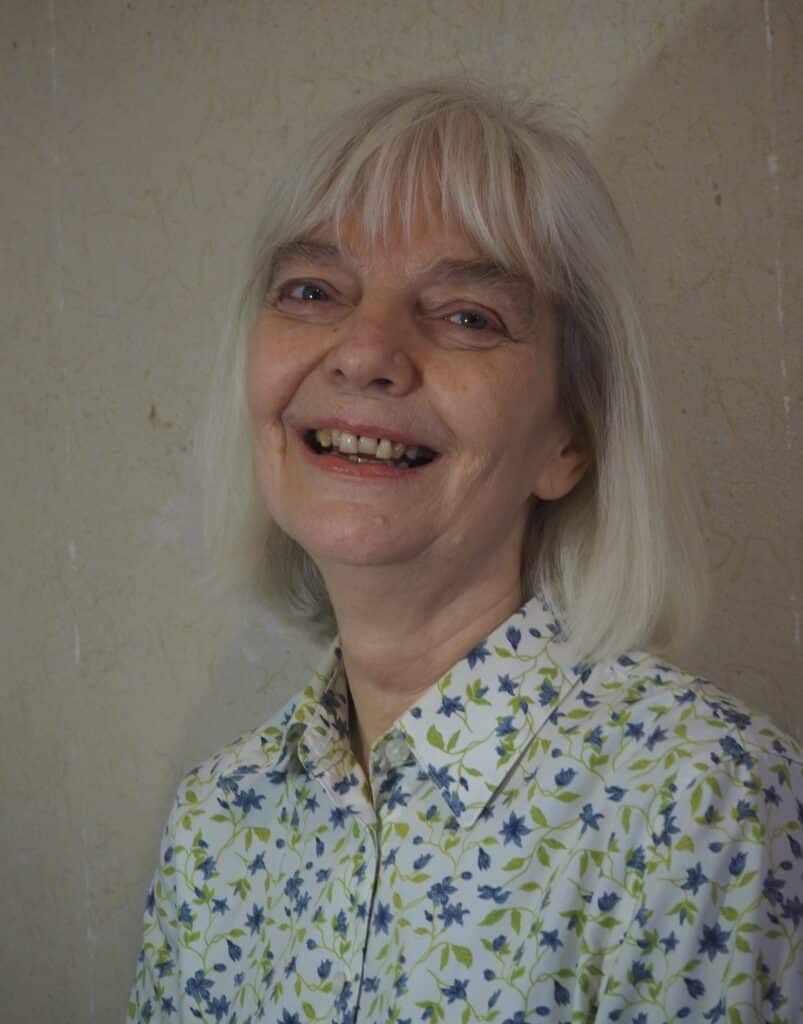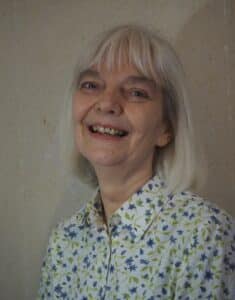 Marie-Pierre Leroux is an artistic director of JUST DUST, which developed the Assembly. JUST DUST is an intergenerational, multidisciplinary collective of Franco-Anglo-Welsh artists, designers, game inventors, facilitators, farmers, geographers, scientists, engineers and poets. Voicing the Air, which includes the Assembly, forms a triptych with her earlier projects, Voicing the Wye and Voicing the Soil.
Perry Walker is a member of JUST DUST. He also leads the win-win democracy programme at Talk Shop (www.talkshopuk.org/win-win/) and is a fellow of Involve. Formerly he headed up the New Economics Foundation's work on democracy.