Initiating engagement on the climate emergency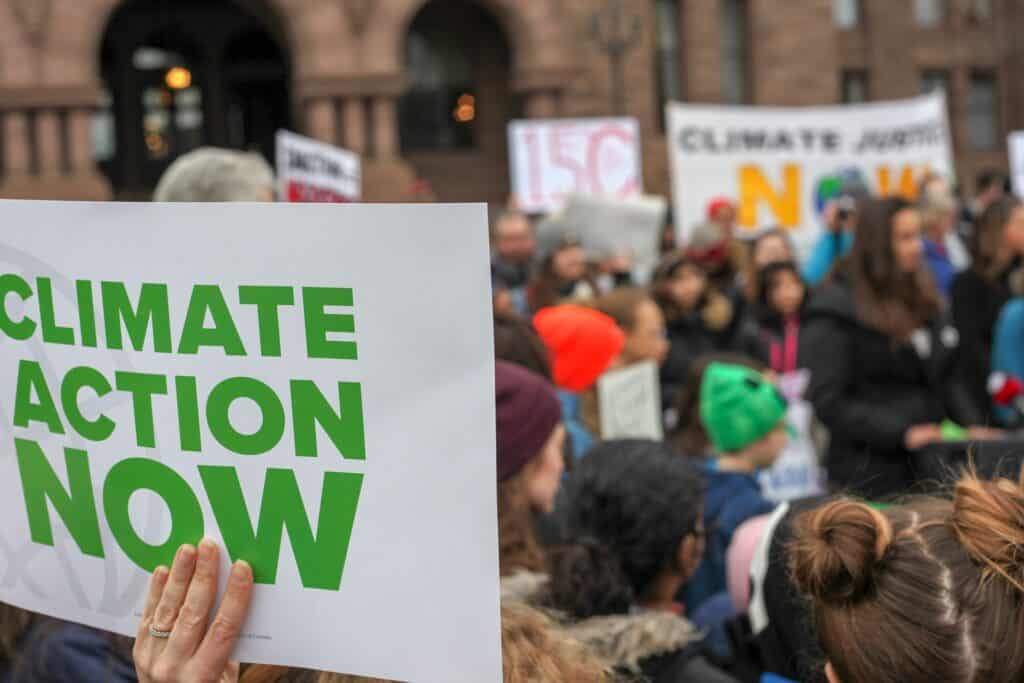 Since declaring a climate emergency and committing to reach net-zero by 2050, the UK Government has progressed in sectors where little public engagement is required, such as electricity. No one knows whether our electricity is from coal or wind. Unfortunately, we need to go well beyond these low hanging fruit.
A rapid reduction in carbon emissions is necessary. Many actions to enable this will involve large scale societal and behavioural changes that will impact people's lives, from changing the way we travel and heat our homes to how we consume food. These changes, if implemented without public involvement and support, will not go unnoticed. There is a severe risk of reputational damage when making decisions that aren't popular with the same community expected to follow them. In France President Macron faced mass civil unrest when he tried to increase fuel taxes to reduce emissions.
Local authorities are at the forefront of the climate conversation and will need to gain, build, and maintain community understanding and individual-level support and action for their solutions. The most effective way to do this is through extensive public engagement and consultation. The methods by which local authorities engage the public will be vital in determining the quality of decisions and journey to net-zero. For local authorities yet to take action on climate change, a critical question will be how to effectively initiate engagement on the climate emergency?
Some ways of involving the public involve more information exchange than others. Local Authorities have tended to use low information exchange events, followed by consultation on draft plans. Other local authorities have used more advanced levels of engagement such as participatory methods, like focus groups and stakeholder dialogue events. Elsewhere, practice among local authorities with declared climate emergencies highlights the increasing demand for deliberative decision-making processes as a means of initiating climate engagement. Over 17 local authorities in the UK have commissioned deliberative engagement, including citizen's assemblies and juries, people's inquiry panels and deliberative workshops – most have been commissioned as a result of public pressure to act on climate change.[1]
Data on local authority climate change consultations gathered from MIDAS (tCI's newly developed consultation database) reveals that 71% of consultations used relatively low-level participatory methods to consult on draft climate change strategies and action plans, limited to online/offline questionnaires. While online information-sharing events accompanied some consultations, only one consultation augmented its efforts with ideation to encourage people to share how they have reduced emissions and what they are willing to do.
However, climate engagement is more than just information and one-way communication. Climate change is a complex topic to unpack, not solely due to the scientific nature of the problem but the broad range of solutions possible to the various challenges, such as transport and housing. Councillors and officers are left to make tricky decisions whilst ensuring the solutions taken forward are sustainable, fair and actively supported by the public.
The absence of stakeholder dialogue on long term sustainable solutions and strategies is bound to reduce the level of public support for policies that underpin behaviour change. Tackling the Climate Emergency cannot be successful if decisions are made top-down. The public and stakeholders will have innovative ideas to share and need opportunities to have genuine influence over priorities and decisions- councils cannot do it on behalf of local people. The public also need to play a role in delivering these solutions. This is where deliberative and more participatory methods play a vital role.
Our research found that only 29% of climate consultations provided an opportunity for dialogue through stakeholder engagement events or deliberation (5%) while consulting upon draft strategies and action plans, mainly through online questionnaires. A sample of consultation responses is often revealed during engagement exercises to encourage exploration of ideas and in-depth dialogue.
One of the rationales for using deliberation to initiate climate engagement is its effectiveness in addressing complex issues with multiple trade-offs, and climate change certainly fits the bill. Deliberative democracy is designed to empower a small, representative number of citizens to arrive at policy decisions or recommendations through reason, deliberation and consideration of competing arguments and viewpoints. Towards the end of the deliberation, we see the eventual changes of position and preferences where participants eventually reach a consensus, creating shared ownership and responsibility for the set of recommendations for decision-makers to consider in their response to the climate emergency. Decision-makers move from having multiple green choices to a handful of potential solutions and priorities.
Despite their effectiveness, deliberative processes can be difficult to scale on a wider basis since it allows for deeper deliberation between a small 'representative' number of people at the expense of wider participation. In reality, government officials commonly report representation and demographic inclusion as a particular challenge. That is why it cannot be the only method of engagement, though it can be extremely useful in setting the agenda for further engagement.
In conclusion, there is no 'right' method in initiating engagement on the climate emergency – deliberative and participatory methods each have their specific value, but choosing which method to use will require careful consideration of objectives, resources and scope for public influence. If you would like to discuss your climate engagement project with an expert at the Institute, please get in touch here.
[1] See Involve's citizens' assembly tracker for more information on Citizens Assemblies and juries. (please note, the Institute has identified further instances of local assemblies in addition to the ones highlighted by Involve and thus has been included in this article)