McHattie Mark 2- what's happening in Scottish social care commissioning?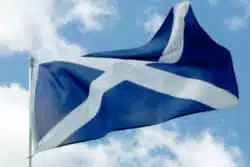 Those of you who have been around for a while may recall back at the start of 2020 (remember the halcyon pre-pandemic days?) we reported on the case of McHattie v South Ayrshire Council in which, amidst the requisite confusion about who exactly had made the decision under the provisions of the Public Bodies (Joint Working) (Scotland) Act 2014, it was decided that South Ayrshire Council had significantly failed in both their consultation and equalities duties when closing the Kyle Day Centre in Ayr.
We had thought that the decision was so clear cut that we would never see the like again. It was with some surprise then that this week, AB fell onto our desks with a light thump (it's not a very big case). Most of the cause for our surprise was that the facts of the case are so similar to McHattie that it's hard to see why the Council even defended it. It's possibly as close to an open and shut case as you will ever see.
Like McHattie, the case revolved around the closure of a Day service, this time in Hawick. A meeting was held in advance of any decisions which "describe[d] the vision for Transformation of Older Adults Day Services" but made no mention of closures. Subsequently a letter was sent which identified that services were being 'transformed', and reassured attendees at the day centre that they were at an early stage in the engagement process. Less than two months later, with no engagement having taken place, a recommendation was put before the Council proposing closures.
This recommendation not only stated openly that "An Equalities Impact Assessment has been carried out on this proposal and it is anticipated that there are no adverse equality implications", but under the section detailing consultation identified only 8 internal and three external consultees from local health commissioners as consultees. No attendees, no carers, no-one who might be said to have a direct interest in the decision.
The Council provided several impact assessments to the Court, only one of which seemed to have any obvious relevance to the decision. It was undated and incomplete. One notable section included the phrase "get this off Iain D" with regard to information on work done in pursuit of the EIA. Hardly a model of excellence, you might be inclined to think.
If you were inclined to think that, then you would be in total agreement with the Court. Not only had the Council not done a direct EIA on the specific service in question, but the equality assessment was lacking in detail and showed no evidence of any consultation with service-users. In the words of the judge, Lady Carmichael "The EIA itself is in the most general terms, and is the sort of "box-ticking" exercise deprecated in the authorities to which I have already referred". Strong words.
The Court was similarly dismissive of the purported attempt at consultation. Not only was the meeting held at short notice, it didn't let attendees and service-users know that there was a plan to close the service. If that wasn't enough, it also fell foul of Gunning 1. There had been clear evidence that the mind of the Council was made up, and the only question was how long it would take to find new ways of meeting the needs of service users.
In a further echo of McHattie, the Council attempted to argue that the Court should restrict any relief given to declarator (a statement of the law and respective rights of the parties). In McHattie, you will recall, the Council argued that because the centre had already closed it would be wrong for the Court to take practical action. Following Lord Boyd's pattern in McHattie, Lady Carmichael gave this defendant similarly short shrift, and they must start over and do it again, this time properly.
That two cases with two such astonishingly similar facts should happen at all is curious and worrying, that the facts were so similar is almost ludicrous. We certainly hope this isn't a pattern happening all over Scotland. Whilst the Scottish commitment to community empowerment is laudable, we are aware that the integration joint board structures used for health care have caused some significant confusion (partially because we have worked on several projects aimed at resolving these confusions- we have an answer to them). Whilst they didn't arise in this case (for them to have done so would have raised the similarities from merely 'ludicrous' to positively 'mind-blowing'), which seems to be more just a spectacularly shoddy process, the diligent healthcare professional in Scotland will make sure they know what their duties are before charging off into the wild blue yonder of service reconfigurations and closures.