Solving the planning problem- more democracy is good, but what form should it take?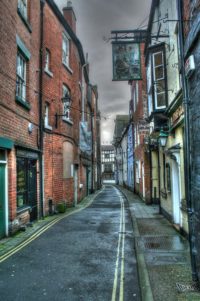 With the Government's planning proposals still up in the air for now, efforts to stall the growing housing crisis in the England have juddered to something of a halt. The original mooted proposals, for which we have still not seen the consultation results, let alone any Government follow-up, proposed the implementation of a new zoning system, where residents would get to comment on broad areas, but not on individual developments. Given that the Government figures suggest that 300,000 new homes will need to be built annually, any delays are likely to have significant knock-on effects.
The silence from Government has led to others stepping in to advocate their chosen solution to fill the gap. This week, it's Steve Baker and Greg Smith, two Tory MPs in Buckinghamshire, supporting the Social Market Foundation's plan. The proposals advocates moves to introduce more democracy to planning by allowing votes in localities on developments affecting them, essentially handing over some degree of direct control over decisions on development to local residents.
The document acknowledges that different approaches will be required in different areas. In rural areas, the key is to preserve the countryside, so residents of villages or parishes should be given a direct vote to allow them to decide if they believe development would "enhance the area and deliver benefits to the community". In towns and cities, residents of streets would have the opportunity to vote on specific design rules for their streets which would permit development in accordance with those rules. Residents surrounding plots of unused land would have the power to determine rules for what might be built on it.
We will make no comment on the substance of the paper, but we are interested in its approach to the planning process. One of the major complaints about the planning process is that it appears to hand far too much power to objectors- the most vocal groups are often those opposed to new development, and they will often significantly outweigh those in favour.
Balancing the rights of various groups and properly incorporating their concerns and thoughts into any following plan is a key part of the process, and it's a place that consultation and engagement (when done well) can excel, in a way that a straight-up vote does not. A binary vote, whilst it might seem to make the decision-making easier by giving a straight one-way-or-the-other answer, is always going to leave one side feeling hard-done by- there will always be a loser, in a way that good consultation allows decision-makers to avoid.
Whilst the appropriate use of local referendums and votes can be a way of settling difficult issues (and planning is certainly one of those), it can also lead to negative feelings amongst communities, a particular problem in this case as preserving the community feeling is ostensibly what planning protections are (at least in part) about.
Although the Institute generally supports more democratic approaches to policy-making, we would be very cautious about taking a reductionist approach that boils this purely down to a vote and would, in essence, cut out the opportunity for legitimate concerns to be considered and used to improve the planning process. We suspect this will not be the last time that non-governmental bodies push this idea, and it will be interesting to see what proposals the Government eventually come out with.