The importance of young people's political engagement with climate change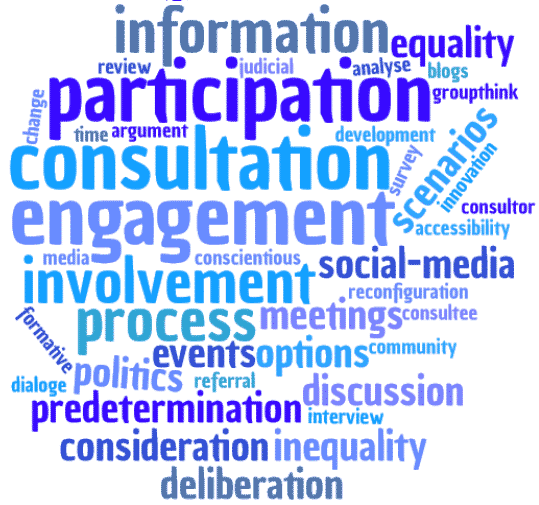 Climate change is a popular topic that is currently dominating the political and public agenda.  It's clear that climate change is no longer a technical, economic, or financial question. It has now become entirely a political one – and young climate activists are keen to get involved!
Last year, a petition with almost 12,000 signatures was submitted to the government to consult with focus groups of young people when creating a climate change policy. This petition was rejected because it didn't meet the petition standards – it required a call on the government or parliament to take a specific action. Although it was rejected, the petition illustrates the desire for public bodies to be proactive and engage in ongoing dialogue with young people to help communicate their expectations and concerns in relation to the transition to net-zero emissions.
Interacting and engaging young people with climate change is not a process limited to public bodies, it is equally important for different sector-based organisations, such as aviation, energy, engineering, transportation or chemical industries, to engage with younger people and the wider community – otherwise, there will certainly be more legal challenges on the horizon.
Climate change and the transition to net-zero emissions will affect people and communities across the country in different ways and on various timescales. However, as opposed to the sense of urgency among the younger generation, the lack of concern for climate change among adults is worrying young people. This is because the decisions that are made today will impact them throughout their adult lives – so they are taking matters into their own hands by using the internet and social media platforms (Reddit, Twitter, blogs and forums) to discuss this issue.
Local authorities face pressure from environmental groups, councillors and campaigners to act on climate change. Now, a few authorities have started to involve citizens in making decisions on collective matters such as transport, energy, trees, and air quality – but there is one challenge: attracting a wide range of demographic groups.
Here at the Institute, we have a few tips and secrets we wanted to share with you to help you involve and engage younger people in climate-related issues:
Expand and adapt your engagement techniques
When managing public engagement, you need to remember that not everyone wants to participate in a formal event with all the 'usual suspects' present. Using various informal engagement methods to create an open and collaborative environment will be useful in harnessing creative ideas.
In a public training course delivered last week by Nick Duffin, the Fishbowl conversation technique was introduced to help consultors engage a wide range of people, especially young people.
Fishbowl conversation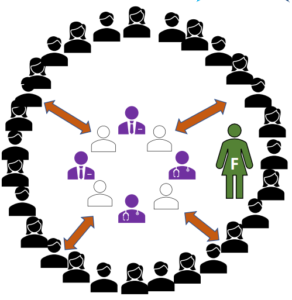 Up to 50 public members are seated in a circle, with 3-4 experts permanently in the middle of the bowl, accompanied by 3-4 public members at a time.
The facilitator puts an initial question to the experts, prompting discussions and debates.
Public members can enter and leave the bowl to engage in that discussion by 'tagging' a member in the bowl if exceeded the maximum time allowed.
The reason why this technique has worked so well with young people is because it is fun and exciting. This technique allows participants to discuss, debate and explore different topics or themes at any stage of the process. This technique isn't just effective with young people, but the rest of the population too.
Tip: Have a skilled facilitator that knows when to let conversations continue, ask a new question, control dominant characters or time hogs.
Deliberative events
Deliberative events typically involve deliberative dialogue and decision-making – allowing participants to engage in discussions about climate change and work together to reach a set of recommendations or decisions. Deliberative events can be formed specifically or young people, for example, youth panel or youth summit.
Tip: If you are involving different ages in your deliberative event, give young people ownership of the event (decisions are made by people older than them – let them take ownership of an idea or event by spreading your message and helping get feedback).
2. Accessibility  
Don't underestimate the importance of timings:
Evenings and weekends
Keep it short
Location
Make it as easy as possible for young people to engage with your consultation and engagement exercises by planning for any access issues that may arise when designing your events. This doesn't just mean location, but also the timings, cost of travel and length of the event.
3. Social media
Unless the consultor spends money or has a smart approach, offline consultation is almost always with the three groups, the 'usual suspects', those not working and campaigners. It always struggles to involve the 'seldom heard'. Bearing in mind that most young people have an online presence, use social media to reach out to them. They are constantly discussing climate issues online, just type in 'climate change' into Reddit and see what you get.
In summary, these tips will enable you to involve more people in making decisions on climate change and make it easier for young people to participate.
If you would like to know more about undertaking public engagement and consultation to tackle climate-related issues, please contact me at sheenaa@consultationinsittute.org