"The quintessential consultation case"- Police follow firefighters and judges in challenging government pension plans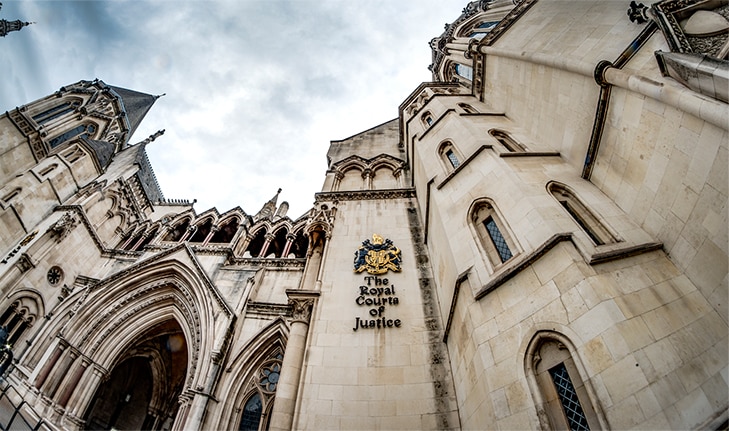 For the last twelve years, various Governments have been trying to deal with the challenging issue of public sector pensions. The process started with the Hutton report in March 2011 which made recommendations for changes which would involve moving most public sector pension scheme members into new schemes. The Government accepted these recommendations, but also decided to implement certain 'transitional protections' to cover certain peculiarities that arose from the move.
The changes were first challenged in the Employment Appeal Tribunal, and then the Court of Appeal in Lord Chancellor v McCloud, which we have previously written about here. The McCloud litigation resulted in a remission of the case back to the Employment Tribunal for decisions to be taken on specific remedies for injured parties, and a Government pledge to consult on changes that needed to be made.
This promised consultation took place between 16th July and 11th October 2020, with the Government presenting their response and new policy to Parliament on 4th February. Shortly after the response was presented, the Police Superintendents' Association applied for a judicial review, alleging that the consultation was flawed and seeking to quash the decision.
The consultation was challenged on four grounds: unlawful consultation, breach of the public sector equality duty, breach of substantive legitimate expectation and error of fact. In addition, the defendants argued that if the Court found against them they should refuse relief on several grounds.
On the consultation grounds, the Court determined that there had been breaches of Gunning 4. There was clear evidence that the minister had taken his decision before considering the consultation responses. Although officials clearly had knowledge and appreciation of the consultation responses, they were not the decision-maker (essentially a restatement of the Kohler principle).
The Judge also found, on the same basis, that a decision had been taken without the minister having had due regard to the second (of three) equality impact analyses that had been presented to him alongside the summary of consultation responses. Although there was evidence the minister had seen this EIA on 21st January 2021, this was after he had made his decision, so he could not have been said to have had due regard.
The case also makes more extensive discussion that we usually see of refusals by courts to grant relief, even when finding for the claimant. In this case, this included the issue of when a Court's decision would interfere with the Parliamentary process. Here, a secondary reason for refusing to grant relief (beyond the more common statutory duty) was because to do so would be to in effect declare a clause in a Bill already under Parliamentary consideration to be unlawful, or to declare the process leading up to a Bill already under Parliamentary consideration to be unlawful, things which in the UK a Court cannot do.
Although on the face of it this might imply that the Courts should never intervene in pre-primary legislation consultations, this would be incorrect. The problem here is that the Bill is already under consideration, so judicial intervention would interfere with the Parliamentary process. A nefarious politician could of course try to turn this situation to their advantage by accelerating the Parliamentary process of legislation with a disputed consultation process behind it. It's probably fortunate that Parliament has such a busy schedule to stop this happening.
In summary then, despite finding against the Government due to a lack of conscientious consideration of consultation responses and a failure to have due regard to the public sector equality duty, the judge refused to grant relief on the basis that there would have been no material difference to the end decision, and as a secondary consideration, to grant relief would have interfered with Parliamentary privilege.
In many ways, this is a quintessential consultation case, not only because it deals with all of the most common issues we see claimed in judicial reviews (and a couple of others that crop up more occasionally), but also because it deals with a complicated process and turns on interpreting and contextualising statements made by both officials and elected politicians. Whilst not a simple case (it was one of those ones where we had to bring out our special timeline spreadsheet and grounds table for…), the relevant principles are explained clearly and thoroughly. We're going to prepare a more detailed briefing paper for members on the case, with a bit more analysis, as well as dissecting a little how we examine cases like this.