We're exhibiting at the Sub-national Transport Bodies Conference!
We are excited to announce that Team tCI is exhibiting at the upcoming Sub-national Transport Bodies Conference next week in Birmingham.
Find us at stand #25 or arrange a catch up and join us for a coffee and a chat about the challenges in the sector, and the importance of stakeholder and public involvement.
Who will be there?
Corey Smalley, CEO
Corey is a Fellow of the Chartered Institute of Logistics and Transport. With over 25 years of international experience, Corey has held a wide range of senior executive positions across the public and private sectors with recurring success.
Karen Fourie, Senior Account Manager
Karen works closely with clients to understand business needs, and creates strategies to help clients achieve their goals. Karen provides account management support, including project management, budgeting, and reporting.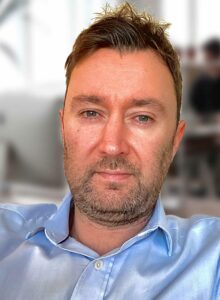 Damian Greenfield, Associate
From National Significant Infrastructure Programmes to local and regional transport transformation proposals, Damian specialises in identifying, planning for, and managing the risks of conducting public consultations on potentially contentious proposals.
Kithma Doran, Client Account Manager
Kithma works closely with our clients to manage and strengthen relationships, identify new business opportunities and coordinate with internal teams to deliver on client expectations.
Sarah Jobling, Membership Account Manager
Sarah manages our community of consultation and engagement professionals, offering support on projects, directing members to useful resources, and available to answer any queries.