Helping Institute clients meet consultation best practice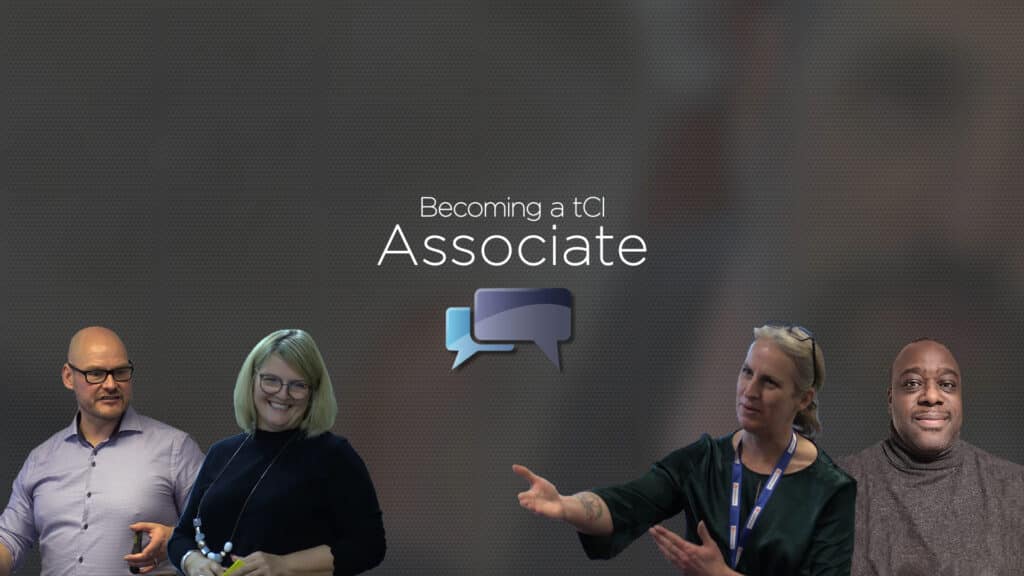 Rhion Jones on why the Institute wants to recruit new Associates
Originally, we were mostly a training organisation. Starting in 2003, we toured the UK with day-long courses such as Avoiding Consultation Fatigue, Making Consultation Meaningful or Consultation strategies and skills. We also ran seminar/workshops on consultation challenges relating to young people, hard-to-reach groups (which became seldom heard) or faith communities. Hundreds of those who attended obtained our Certificate of Professional Development (CPD)
Over time, however, it became clear that attending courses and seminars – no matter how brilliant – did little, of itself to ensure best practice consultations. The answer was to hire some of the best consultation brains in the country and equip them to provide good advice and guidance when our members tackled the more difficult engagement exercises.
Since then, our Associates have helped us develop and deliver a huge range of specialist services, tailored to the requirements of public bodies and others who needed to consult stakeholders. Some focus on options development; others offer a skills audit. Some will help clients design a consultation plan and a few will help draft a consultation paper. For the greatest confidence that a consultation will survive legal, political or media challenge, our Associates will regularly carry out a Quality Assurance, that can be a public endorsement that the consultation meets our exacting best practice standards.
With the likely boom in public engagement and consultation that will coincide with build back better and similar programmes, we need new Associates.
There is no perfect background, but our standards are high. Those who have worked in the public engagement field for some years and have experience of organising consultations will clearly have much knowledge that is relevant. Some may have been clients of the Institute and be familiar with the kind of support we seek to provide Others may have worked in Public Affairs or Communications teams where policy-making and stakeholder engagement feature strongly; such know-how is also useful. We are also keen to hear from specialists in digital engagement and those familiar with creative dialogue methods.
Unlike the larger consultancies, we do not seek to build teams of consultants, largely possessing the same skills and always using a very prescriptive methodology and behaving in a Corporate house-style. We build a network of specialists whose talents and experience complement each other, and which enables us to deploy just the right level of expertise to meet the client's current situation. There are times when they need breadth of experience such as having worked on a very large number of consultations in different environments. At other times, they need depth of knowledge such as on questionnaire design, using analysis tools or on facilitation in specific sectors where language and terminology has unique meanings.
Most Associates enjoy the freedom that being a freelancer can bring. Others have part-time jobs that lets them work for the Institute on a few days per month or as needed. Some enjoy the satisfaction of building and nurturing long-term relationships with key clients, understanding their need for the Institute's support. Others are happy to dive into short assignments looking at planned consultations or troubleshooting when difficulties arise. Our new MIDASresolve service will need experienced mediators or even arbitrators.
So, even if you are only half-thinking about future career options, talk to the Consultation Institute. We are particularly interested to hear from anyone
Familiar with writing and working with Impact Assessments and Equality Analyses
Experienced in using online consultation and digital engagement tools to reach wider audiences and engage with those not normally accessible to decision-makers employing traditional consultation methods
Experienced in NHS service reconfigurations and the statutory processes required to approve them.
Experienced in large infrastructure planning projects and the relevant statutory processes for public engagement and consultation
Regularly interfacing with public sector decision-makers as representative of stakeholder interests or community groups
Committed to ensuring better local engagement and consultation on initiatives to tackle the climate emergency
Familiar with the Community Planning, Participatory budgeting and citizens assembles concepts as adopted and used in Scotland
Familiar with the Welsh Government's ground-breaking Well-being of Future Generations Act 2015 and the way in which it operates in Wales
Experienced in working with the devolved administration in Northern Ireland and familiar with its public consultation practices
Interested in working internationally as the consultation culture explodes throughout the world.
This is not an exhaustive list but illustrates the kind of expertise where the Institute's forthcoming activities will generate potential assignments.
For those potentially interested, expect to be fully immersed in the Institute's detailed learning – over 18 years of working with thousands of consultations.  Expect also to spend time looking at current consultations and discerning trends and identifying problems. We provide mentoring support and a convivial culture of helping each other. Fees are negotiable and reflect knowledge and experience.
And we have fun.
Initially, please contact Karen Fourie.