New HS2 consultation- are the Government unfairly limiting responses?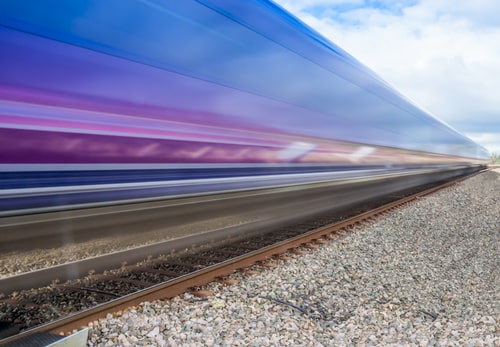 We saw an interesting complaint raised in the Commons this week about the High Speed Rail (West Midlands-Crewe) Bill, which we have seen (and commented on) before. The amendment that piqued our interest was one mandating a new consultation on the effects that HS2 construction works are having on communities and environments in Shropshire, Staffordshire and Cheshire. That consultation has now started, however all may not be well with it.
The Labour MP for Slough, Tanmanjeet Singh Dhesi raised on a point of order this week the fact that the consultation seems to raise some doubts about how willing to consider proposals the Government might be. The offending passage can be found at 4.13 of the consultation document and reads:
"Given the extensive consultation already undertaken for Phase 2a and consideration of the scheme by both Select Committees in parliament, the Government does not intend to make changes to the Phase 2a scheme, or to its planned construction programme in light of this consultation"
For consultors this sentence is likely to set alarm bells tingling. One of the major causes for consultations being challenged in the courts is pre-determination, and this seems like a prima facie example. How can the Government be giving conscientious consideration of the results of the consultations if they have said they have no plans to change the subject matter of it? At the very least it's not a good look.
The statement however may not be a killer. The following paragraph states that although there are no plans to change the scheme itself, or how it proceeds, the results of the consultation will be used to inform potential mitigation measures for the project. In short- although they will not be changing the scheme itself, they will be taking conscientious consideration of the consultation results to better cancel out any negative effects- though further confusion is then reintroduced by a statement to the effect that mitigation measures must not add unreasonable costs or time delay to the construction programme.
HS2 has a long and contentious history of consultation, legal challenges, and political wrangling, and the Government are keen to see it through as a major infrastructure project in line with their promise to 'level up' the country. It is probably this that is leading to their attempts to head off any general challenges to the project in this latest round of consultations.
But will they be successful, or are they likely to already be triggering litigious campaign groups to engage lawyers to go for another bout? The courts tend to give wide discretion to consultors in deciding the scope of their consultation and the famous statement that they will only intervene if something has gone "clearly and radically wrong" may well be drawn into this particular case. Is there any chance that the decision here might be held to be unlawful? It seems unlikely. The consultation was mandated by statute to fulfil one very specific function, and a look at the document does have a somewhat laser-like focus.
Similarly, establishing criteria for how you will consider responses has also been established as lawful in the past, notably in the British American Tobacco case, where the Secretary of State for Health's decision to establish a list of criteria detailing how they would consider scientific evidence submitted was held to be legal.
There may however be some potential avenues of challenge. In 2011, when he was a lowly Secretary of State for Education, Michael Gove was successfully challenged by six local authorities for his "'Building Schools for the Future' programme, partially on the grounds that he adopted an inflexible rule and fettered his discretion. In other cases, we've seen decisions that have stated that it is important to leave open the opportunity to comment on other options, even ones that are not present in the consultation. Might there be grounds for a challenge here? It's possible. A clever lawyer might be able to successfully argue that it was unfair for the Government to block off the cancellation of the project as an option.
Whatever ensues legally, there is almost no doubt that a significant number of respondents to the consultation will argue that, notwithstanding the above paragraphs, the scheme should be curtailed. It will be very interesting to see how they address them in the response.