What all of us can learn from Gareth Southgate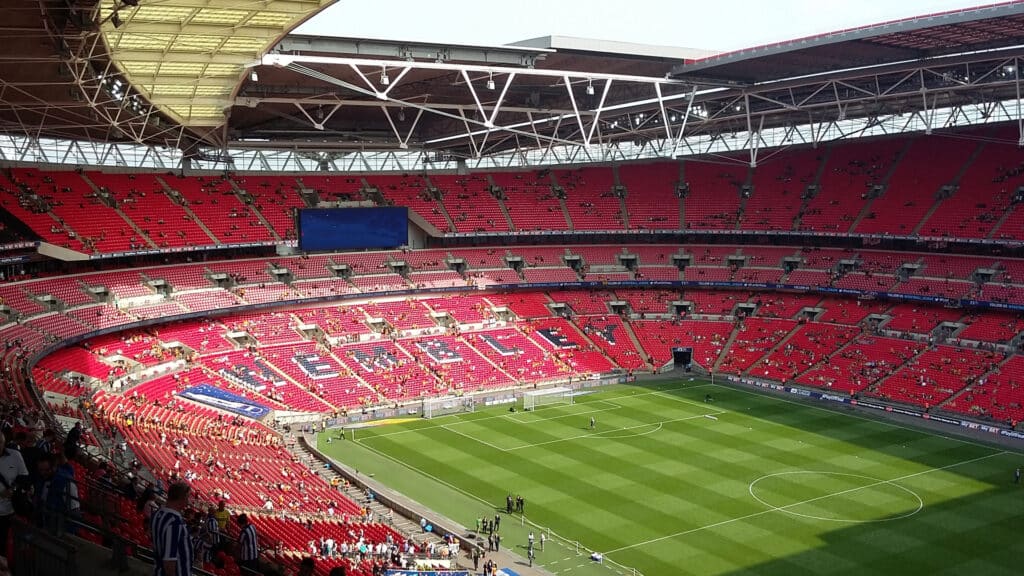 Applying this thinking to public engagement and consultation
The BBC has published a thoughtful article extolling the virtues of England's favourite leader right now.
It attributes his success, at least in part, to his willingness to listen to a diversity of views. He is, apparently, very open to the views of 'outsiders' – those whose expertise lies in other fields. They bring a different perspective to bear and reduce the incidence of 'groupthink'.
The modern concept of echo-chambers is a genuine issue that reinforces existing prejudices. It makes individuals and organisations deaf to voices they don't want – or don't allow themselves to hear. It encourages an inward-looking culture, and a suspicion of ideas or suggestions that are not invented here. As the BBC article highlights, Southgate is famous for inviting non-football people to contribute their thinking. Now, with a successful campaign in the Euro 2020 tournament, his modus operandi is becoming noticed.
So, let's apply some of this thinking to public policy-making and consultation.
Surrounding oneself with yes-persons is recognised as a sign of weakness, not strength. There are plenty of well-known examples, and several of them are meticulously documented in The Blunders of our Governments, (King & Crewe, 2013). Michael Portillo, speaking at the 2015 Institute Conference, famously admitted that the poll-tax was the result of a policy-making bubble that failed to consult outsiders!
Too much consultation is framed so as to encourage support and suppress criticism. It is implicit in questions phrased as Do you agree with us that …? Aggressive promotion of what consultors label a preferred option, or even a reluctance to provide more than a single option is also a clear danger sign that minds are already made up.
The Southgate approach is best illustrated by organisations which welcome a range of views and interests at the all-important pre-consultation stages of options identification and analysis. Best practice such as publishing Issues papers, adopting co-production or assembling Stakeholder Reference bodies are signals of a more inclusive approach to decision-making and a willingness to embrace a wider range of ideas.
Non-executive Directors and independently-minded Senior Executives can do more to widen the debates about the way forward for public bodies, non-government organisations and private companies. This could be particularly relevant for difficult trade-offs on climate change and the required behaviour changes. Citizens Juries and Citizens Assemblies are already pointing the way for the involvement of the wider public at critical points of the policy cycle.
A modern consultation occurs early enough to frame the debate and helps to identify solutions. The increasing use of 'calls for evidence' is a positive step, but care is needed to avoid them being seen as a looser form of consultation, free of the more demanding rules. They can also play into the hands of the most powerful voices – and those with significant lobbying clout.
We may have strong equalities legislation on the statute book, but this does not always ensure that minority voices are adequately heard. Somehow, one cannot imagine Southgate being reluctant to give airtime to unpopular views or minority interests. His success seems founded on a mixture of strong team-building (in the widest sense) and respect for advice.
There are more than enough parallels to other walks of life – and management consultants will no doubt package and re-package his greater propensity to listen ad nauseum.
The truth, however, is that there is very little new in the power of listening to others. Indeed, for anyone working in public engagement and consultation, this is the very essence of our profession. It is precisely the reason that many of us do what we do. Whether it is in the model espoused by Becky Hirst (For the love of community engagement – 2021) or the pursuit of greater Parliamentary accountability through Parliamentary Select Committees, those of us who advocate a more active, listening culture do so not just because it is right. It brings better results.
Ask Gareth Southgate.