Why should I do Law of Consultation Online? I have already attended the traditional course…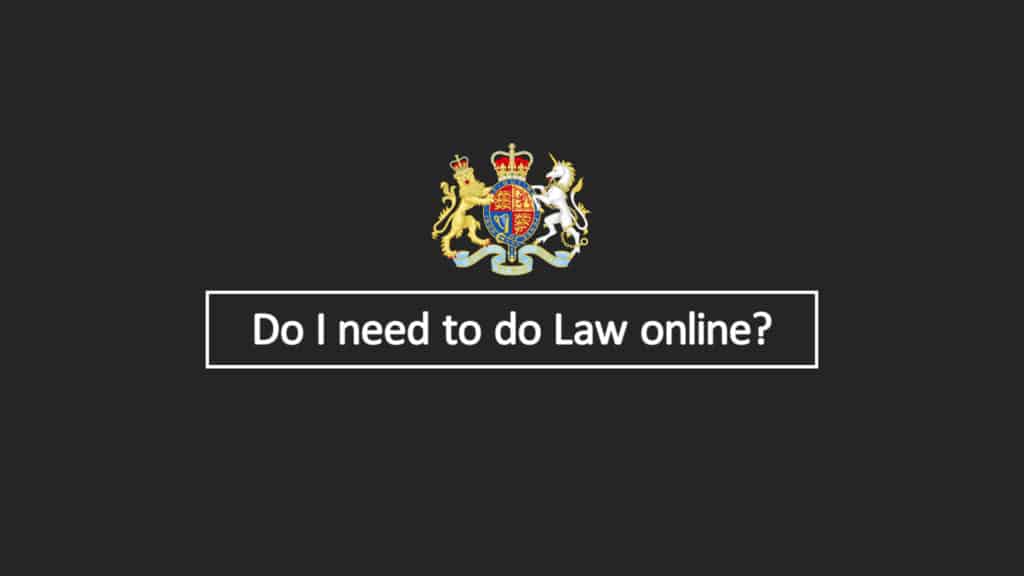 This is certainly not an unreasonable question. Over 1,000 people have attended the Institute's unique course on the Law of Consultation since 2012 – some of them more than once. However, there's been a very good reason for that. Our profession has changed considerably since Avoiding Consultation Fatigue, the first course was written in 2004. Every Institute course, and there have been well over forty of them, will undergo a refresh when required and the version control regime is a complex one. Nowhere is this truer than with the Law course. Before Lockdown, when the last public course was delivered in February 2020, delegates received Version 31.1 and the accompanying 'Case Notes' document (63 pages) was Version 10.2.
Every year since we started running the Law course there have been around 10-12 significant new cases on challenges to public consultations – many of which have had profound implications for the way judges will interpret the law. Each time such a case appears we have to incorporate it into the course in an appropriate place. This can be problematic. If we had just continued to add the new cases, the course would have grown exponentially and certainly taken far longer than a day to deliver! So, some cases had to be removed, which was often very difficult if they made a relevant point or told a good story, and the course be re-worked to include new material. If people attended a second, or even as happened on a considerable number of occasions, a third time, they would say, "I really appreciated being able to refresh earlier information and hear about the way the new cases have made a difference…"
What is different and new about Law of Consultation Online? And why should you think about doing it?
When you are in classroom situation you are part of a group sitting at tables looking at PowerPoint slides on a screen, you are able to ask the trainer questions if you haven't understood something and you can interact with your fellow delegates. Online learning is a solitary experience. You might be at your desk at work…or these days very likely working from home. You will be controlling the speed of the material yourself. The course has 8 modules; each of those is broken into chapters and you move the arrow to get to the next chunk of information. If you want to go back and check something, you can. If you want to pause to absorb the data on the screen, you can. If you want to read the 'Case Summary' document and make some notes, you can. If your brain is hurting and you want to get up, stretch, and go and make a cup of coffee, you can.
The decision to convert the traditional course into an online form was a pragmatic one, taken in the light of the lockdown in March and the likelihood that it would be many months before face to face training will be possible again. The old saying, "If it ain't broke, don't fix it" resonated in our ears as we discussed how to use a very different format to share the information required. It would have been far easier to have started with a blank sheet of paper! However, over three months the modules have taken shape and we realised that we could not only bring back a number of the cases we had to drop but could add others we had never been able to use…as well as some very new judgments too. So, the online course contains around 40% more cases. The format still allows us to tell the human stories which are so important to understand, but it is much easier to incorporate attractive and memorable visual effects and use video material (and very occasionally some background music!) as well. This all enhances the learning experience considerably. One new aspect of the online course is that every module ends with a few questions and you cannot move to the next module unless you achieve a pass of 65%. This is an incentive to really absorb the information which is, after all, the point of doing the course…but don't worry, it's easy to go back and find out what you got wrong, so you can then progress.
Recently, someone who has already done the public course three times told me, "I always left with so much in my head…it was really hard to take it all in!" The online course is still a pretty intense experience – there is a great deal to understand. Being able to self-pace and reflect will enable you to absorb even more information than we could share in the traditional course.
There are discounts available to those who have already been on Law of Consultation if they would also like to use the online version to refresh their knowledge…and acquire some new information. So, it certainly is well worth considering doing the new course. A free 'taster' lasting about 10 minutes is available if you would like to get an idea of the look and feel of the course. We hope you will enjoy this latest addition to the Institute's portfolio of online training.