Planning for ANOTHER future- the Queen's Speech 2022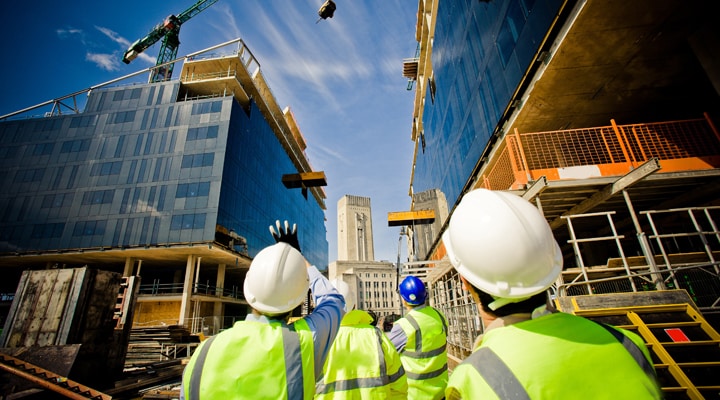 Tuesday this week saw that State Opening of Parliament, the ceremonial occasion in which the Monarch (or in this case, her heir) formally opens the new parliamentary session by reading out a speech written by the Government about their legislative agenda. Although it serves primarily as a declaration of intent, for politics-watchers such as us it's an opportunity to see what the next year or so will hold, and what we need to be thinking about.
At the core of this year's Queen's Speech was the Levelling-up and Regeneration Bill, a patchwork piece of legislation that the Government hope will deliver on their big levelling-up promise from the 2019 General Election. Apart from the levelling-up agenda, the Bill also seems to have adopted a much reduced set of planning reforms, after the Planning for the Future White Paper was withdrawn after Tory backbench backlash and a poor by-election result fought largely on local planning issues.
These reforms are naturally of great interest to us- planning is both a politically difficult issue and a consultation and engagement heavy one. We examined the old plans in detail on multiple occasions, and will no doubt do the same to these, but for now we thought we'd give a few quick 'first thoughts' to get the conversation started.
Of the original proposals from the White Paper, few remain. What's left can be divided broadly into [three] broad themes- new mechanisms for development, reforms of old systems, and new environmental provisions. Taking them from the top, the most headline grabbing measure is the proposal to introduce a new system by which residents of streets might propose and then hold a local referendum on whether development on their street should be given planning permission.
It's not the first time these or similar proposals have been raised- some of you may recall that in October last year we wrote on similar proposals from the Social Market Foundation arguing that consultation and engagement generally provides a better means of balancing the rights and views of different interests than a straight-up yes/no vote, which is bound to leave one side thoroughly disappointed. The provision in the Bill for this at the moment is only a placeholder, so we don't yet know quite how binding these votes will be, or what safeguards will be put in place to ensure the system is not abused, and functions in the way that it is intended to.
Whilst this might be the most prominent measure, street votes are not the only new or expanded mechanism being introduced. The Bill also contains a clause for the creation of locally-led Urban Development Corporations (as opposed to the older centrally-led ones), to be led by local authorities to promote growth, regeneration and development in otherwise underserved areas, after consultation with local stakeholders (although interestingly, not necessarily local residents directly).
Outside of locally-led UDCs, local authorities will also be able to team up to produce joint spatial development strategies, analogous to those that can be produced by combined authorities. These plans, designed to provide a blueprint for the development of an entire area, do not carry with them a full consultation process, but rather utilise the inspection-representations mechanism common to a lot of planning. Again, interestingly the focus here is not on direct consultation with individual citizens, but rather with those that represent them, which we suspect might cause some consternation in the long run.
As a summary, that covers the first two themes, though there are two more minor changes that also warrant some thought. The first is the amendment of the Localism Act 2011 to make permanent the s122 requirement for pre-application consultation with communities on certain types of development. This requirement has been in force for a number of years and was extended by statutory instrument until December 2025. Clause 108 of the Bill would remove the requirement for extension and make this permanent. The explanatory notes for the Bill highlight that these powers have been particularly used for pre-application consultation on onshore wind turbines, particularly interesting due to the current challenges over the future of energy in the UK, and the energy strategy which takes a sceptical approach to onshore wind.
The second point is the importation and extension of s.32 of the Planning and Compulsory Purchase Act 2004 provision allowing planning authorities to disregard certain representations made in local plan, supplementary plan, or minerals and waste plan consultations if they substantially relate to something dealt with under different legislation (for example a comment about a trunk road, or a New Town Act area). This provision has now been applied to the new framework for plans.
The third theme on which comment is probably warranted is the new environmental provisions allowing the Secretary of State to set 'specified environmental outcomes', in line with the Government's 25 Year Environment Plan, against which relevant development projects will be assessed. Under subsequent provisions, the SoS may require the preparation of environmental outcomes reports as a condition before planning consent can be given.
These provisions are backed by another requiring 'adequate' public engagement on the preparation of environmental outcomes reports, in line with the requirement of the Aarhus convention. This is potentially a very interesting provision and could mean that we start seeing more direct consideration of the adequacy of 'engagement' in court, as opposed to just consultation. In the Bill, 'adequate public engagement' is defined as that which the SoS considers appropriate, so irrationality challenges are the most obvious route by which this might come about.
As Queen's speeches go, the whole thing is packed with more legislation than we usually see (considerable amounts of which will likely not pass, for want of Parliamentary time if nothing else), but given that the Government's levelling up aspirations seem to be rather stalled, they'll likely be  trying to ensure that this one doesn't fall by the wayside. For us, and those interested in planning, there's a lot to think about, and you can expect much more over the coming weeks and months as we follow developments.